Bed Type Milling Machine Nicolás Correa A 25/30
Características técnicas de esta Bed Type Milling Machine
| | |
| --- | --- |
| Superficie de la mesa | 3.000 X 1.100 mm. |
| Curso Longitudinal (Eje X) | 3.000 mm. |
| Curso Transversal (Eje Y) | 1.200 mm. |
| Curso Vertical (Eje Z) | 1.000 mm. |
| Avance Rápido Ejes | 12.000 mm/min |
| Cono Cabezal | ISO 50 |
| Gama de Revoluciones | 20 – 3000 rpm |
| Potencia de cabezal | 29,6 Kw |
| Cabezal de Giro Automático | 2,5 º / 2,5º |
| Peso Admisible sobre mesa | 8.000 kg. |
| Peso de la Máquina | 18.000 kg. |
| Amarre Hidráulico de Herramientas | INCLUIDO |
| Control Numérico | HEIDENHAIN TNC-426 CA. |
| Estado de la Máquina | BUENO |
| Año de Construcción | 1998 |
Información detallada de esta Bed Type Milling Machine
The Bed Type Milling Machine Nicolás Correa A 25/30 with CNC Heidenhain TCN – 426 CA was built in 1998 and can be found at the used metalworking machinery shop that Maquinaria Colás owns in Zaragoza – Spain. Includes as additional equipment the hydraulic tool clamper.
The used milling machine Correa can be inspected up and running and it's ready for inmediate inspection and delivery.
TODAS LAS MÁQUINAS ESTÁN DISPONIBLES SALVO VENTA PREVIA.
Las especificaciones técnicas no son vinculantes y pueden ser modificadas sin previo aviso
Más Bed Type Milling Machines disponibles
Used Anayak VH-1800 bed type milling machine
Second Hand Anayak bed type milling machine with CNC Fagor 8055. New in : 1996. Travels (X/Y/Z/): 1.800/800/800 mm. Table Surface: 1.800 x 700 mm. Hydraulic Tool Clamping. More info and
Used MTE K15 Milling Machine
Second Hand MTE K15 Bed Type Miling Machine New in 2008 with CNC Heidenhain TNC 530 Travels  (X/Y/Z): 1.500/800/800 mm. Table Surface: 1.700×750 mm. Autoindex Head 2.5º/2.5º ATC 24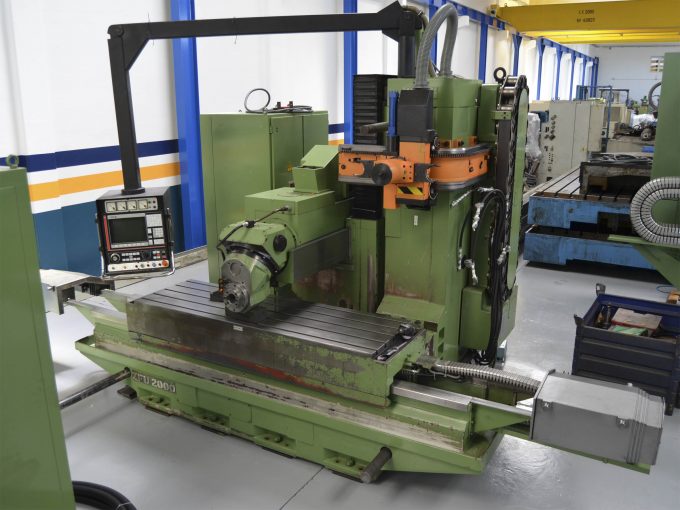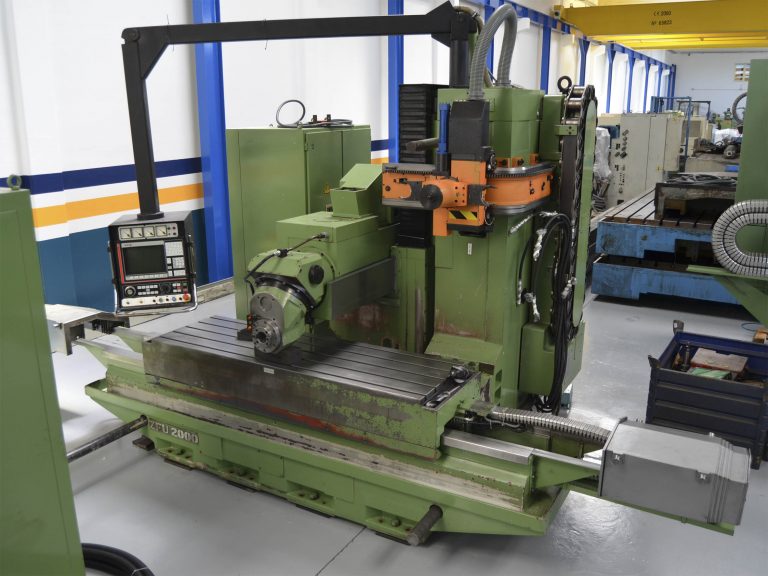 Bed Type Milling Machine Zayer ZFU 2000 with CNC Fagor
Table Surface: 2000 X 630 mm. Travels (X/Y/Z):1800/800/800 mm. CNC FAGOR 8050 M. ATC 30 Positions. Chip Conveyor. Automatic Head. Year 1992.
Used Correa A 25/30
Bed Type Milling Machine with Autoindex Head  2.5/2.5 Machine Model: Correa A25/30. YOM 1992. CNC Heidenhain TNC 415. Rotary Table Ø 400 mm Hydraulic Tool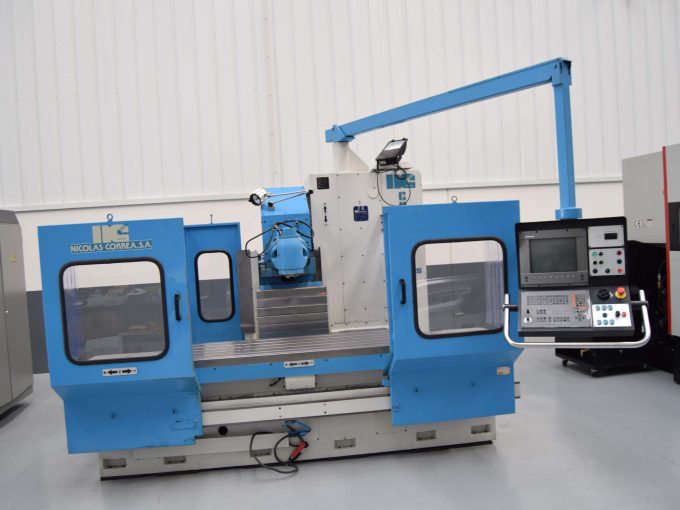 Used Nicolás Correa CF22/20 Plus
Second Hand Bed Type Milling Machine New in :2001 CNC :HEIDEHAIN TNC 426M Table Surface :2.000 X 700 mm. Travels (X/Y/Z) :2.000/800/800 mm. Hydraulic Tool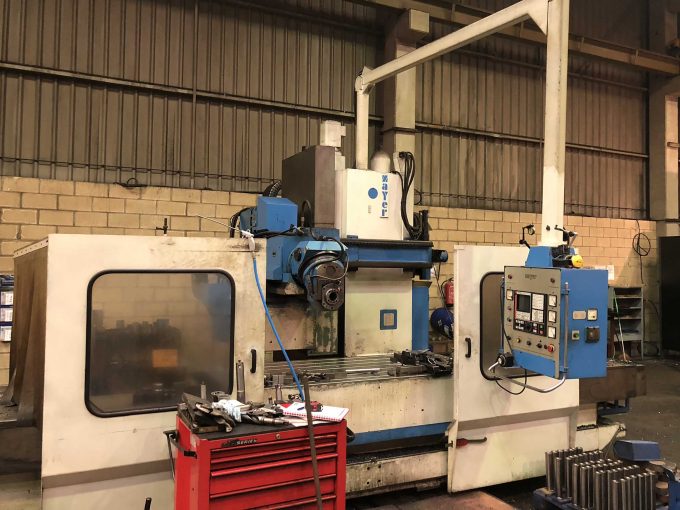 Zayer KFU-2200 Bed type milling machine
New In :1990 CNC :FAGOR 8025 M Table Surface : 2.300 X 1.000 mm. Travels (X/Y/Z) :2000/1000/1000 mm. ATC 30 TOOLS: INCLUDED Chip Conveyor: INCLUDED Autoindex Head :0- 180
Solicitar información sobre maquinaria de este tipo