You should sell and buy with us because we are much more than only a used machine tools dealer.
Since 1980, the Colás family has been leader in the machine tool industry: we have the best used machine tools, we represent the best manufacturers of new machine tools and we have the best human and technological resources on board
See below more arguments to buy your machine tools in Maquinaria Colás

Our History
Mariano Colás Tomás stablished Maquinaria Colás in 1980. Today we are one of the major stocking dealers in Spain and continue to provide new and used machine tools and related services to our customers with unmatched expertise. To this day, we maintain the same hard work and dedication that was the basis when our family started in this business 4 decades ago.
We have earned our reputation in the used machine tools industry as a trusted leader by offering high-quality new and used machine tools, excellent customer service, and being a knowledgeable resource to our customers. We pride ourselves on maintaining long-term customer relationships that often span generations.
Hundreds of companies have already benefitted from purchasing they used metalworking machinery to Maquinaria Colás. If you need to buy or sell used machinery contact us and we will show you the advantages of selling and/ or buying industrial machinery to Maquinaria Colás.
Our Team
We know that people make the difference and our staff is without rival.
Our team is comprised of highly skilled and experienced veterans in the used machine tools industry who bring years of experience and hands-on application knowledge to each request from our customers.
We have the ability to manage the complete project consisting of supplying, delivering, offloading, positioning, commissioning and operator training, wherever required.
All the team has been satisfying customer requirements since 1980 and we currently continue this proud tradition.
Our Stock
We invest continually in used machine tools and we add them to our stock. This provide the opportunity to our customers to find a large selection of used machine tools available, reviewed and ready for immediate shipping
Specializing in CNC milling machines ( bed type milling machines, moving column milling machines, bridge type milling machine and Grantry types milling machines), we invest in our wide inventory of CNC second use machinery throughout Spain and internationally.
We have an over 10,000 m2 warehouse with permanent stock where you will be able to inspect up and running any kind of used machine tools. Contact us to enquire about specific used metalworking machinery or set up  an inspection visit.
With hundreds of used machines in stock probably you will find what you need but if this was not the case, we will do our best to locate the used machine tool you are looking for.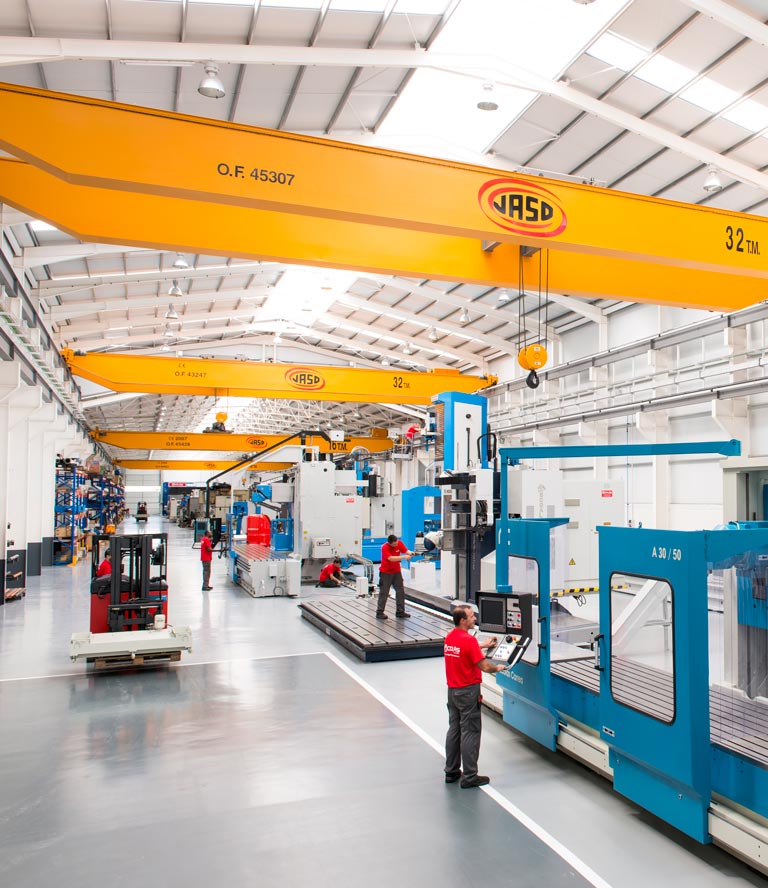 Our Facilities
We have the best second use industrial machinery, the most experienced human resouces and the most advanced technological resourced to get our objective: that our customers find at Maquinaria Colás the  used machine tools they need when they need.   To best meet this objective we are continually investing in our facilities to ensure our employees work in the best conditions, our machines are exhibited properly and we can serve our customers as they deserve.