Zayer 20 KF-2000
Request a quote
Technical Features of this Bed Type Milling Machine
Table Surface
2.000 X 1.000 mm.
Longitudinal Traverse (X Axis)
1.725 mm.
Transversal Traverse (Y Axis)
1.200 mm.
Vertical Traverse (Z Axis)
1.000 mm.
Rapid Traverse
15.000 mm/min
Taper
ISO 50
Auto Indexing Head
2×180º / Manual
Turning Speeds
35 – 3000 rpm
Head Power
22 Kw
Carrying Load Table
6.000 kg.
Hydraulic Tool Clamping Systems
INCLUDED
Control
SELCA S1200 / HEIDENHAIN TNC-426
Portable Handwheel
INCLUDED
Machine Condition
VERY GOOD
Machine Weight
17.000 Kg.
Year of Manufacture
1.998
Detailed information of this Bed Type Milling Machine
Used Zayer 20 KF-2000 bed type milling machine for sale. It is in stock at our second hand machine tool  shop in Zaragoza where it can be seen in operation.
We have the largest warehouse of used Zayer CNC milling machines in stock.
Do you want more information about this used Zayer 20 KF-2000?
So do not hesitate and contact us.. Call us at +34 976500624, write an e-mail to sales@maquinariacolas.com or fill in our contact form. If you want further info about this or other used Zayer milling machines, just contact us and we will provide you with any information you need.
ALL THE MACHINES ARE AVAILABLE SUBJECT TO PRIOR SALE
Technical specifications are not binding and may be modified without notice
Other available Bed Type Milling Machines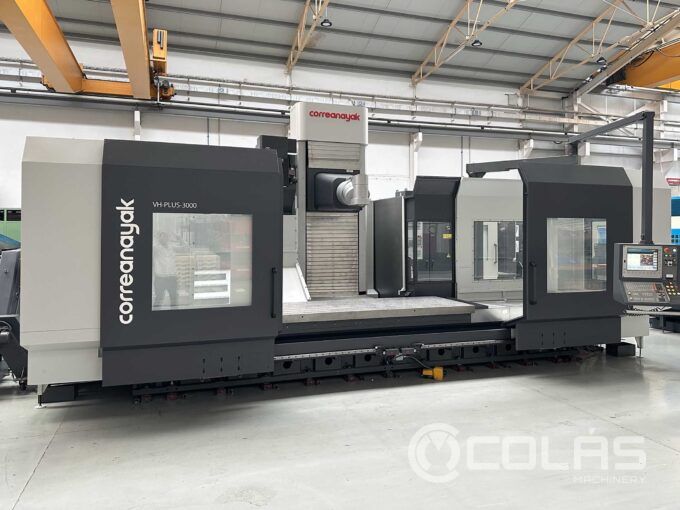 Correanayak VH PLUS 3000
New in 2013 with HEIDENHAIN TNC 530 HSCI Table surface: 3,200 x 1,100 mm Travels (X/Y/Z): 3,000/1,700/1,500 mm Automatic head 45º UAD 0.1º/0.1º 6,000 rpm 30 tool ATC Internal Coolant 40
Correa CF17D in clearance sale
2 meter – bed type milling machine in clearance sale Manufactured in 2000 with HEIDENHAIN TNC-410 Table size: 2,000 x 700 mm. Travels (X/Y/Z) 2,000/800/800 mm. Taper: ISO 50 Hydraulic Tool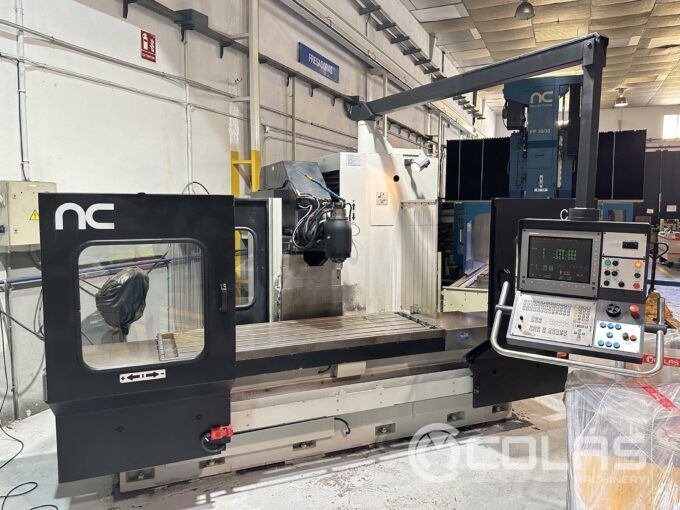 Correa CF22-20 bed type milling machine on clearance sale
Manufactured in 1998 with HEIDENHAIN TNC-410 CNC Table: 2.000 x 700 mm. Travel (X/Y/Z): 2.000/800/800 mm. ISO 50 Hydraulic tool clamping Equiped with a lot of tools and