Used MAZAK VTC-820/30 (2013)
Request information on similar machines
Other available Vertical Machining Centers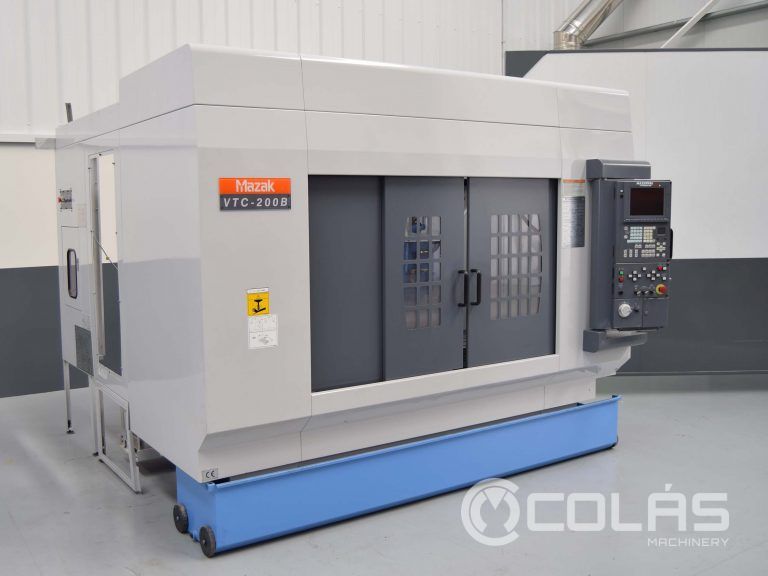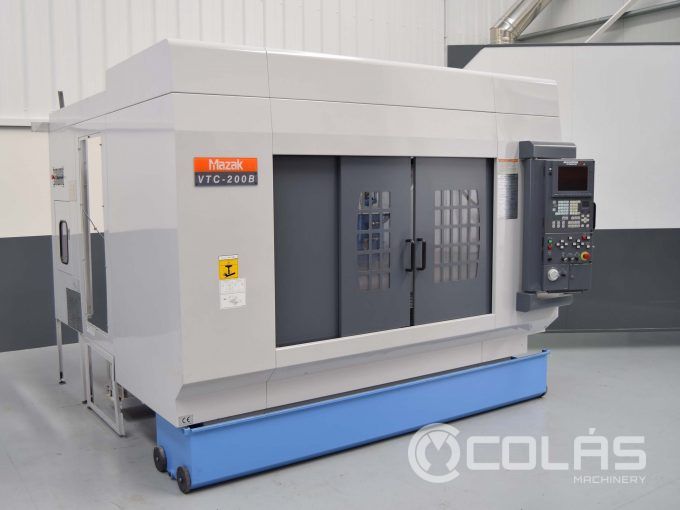 Used MAZAK VTC 200B
Second Hand Vertical Machining Center New in 1.999. CNC MAZATROL FUSIÓN 640 M Table Surface :1.460 X 460 mm Travels (X/Y/Z): 1.120/510/510 mm. ATC 24 Tools. Rigid Taper Tool leght touch
JOHNFORD VMC-2000
Used  2 meter Johnford vertical machining center. New in 2008 with CNC Heidenhain iTNC 530 Table surface: 2,200 x 850 mm Travels(X/Y/Z) :2.050/850/800 mm 60 positions ATC Internal
Technical Features of this Second Hand VMC
Year
2013
CNC
MAZATROL MATRIX NEXUS 2
Table Surface
3.500 x 820 mm
Max Weight Allowed on Table
2.500 kg.
Min-Max distance from the spindle nose to the top of the table
140-860 mm.
Longitudinal Travel (X- Axis)
3.000 mm.
Transversal Travel (Y-Axis)
820 mm
Vertical Travel (Z- Axis)
720 mm.
Rapid Traverse (X, Y, Z Axis)
50.000 mm/min
Max. Working Feed
Includes high speed software package
(Standard speed 8.000 mm/min)
50.000 mm/min
Taper
CAT-40 DIN 69872
Spindle Speeds
35 to 18.000 rpm.
Engine Power
35 kW
Automatic Tool Changer ( ATC)
INCLUDED
Tools at ATC
30
Synchronised Tapping
INCLUDED
Chip conveyor
INCLUDED
High pressure coolant through spindle 15 Bar
INCLUDED
Mazacc 3D high speed software package
INCLUDED
High Smoothing Control
INCLUDED
3d coordinate conversion
INCLUDED
Maximum program size
8 MB
Portable handwheel
INCLUDED
Machine Weight
16.100 kg.
Detailed information of this Second Hand VMC
ALL THE MACHINES ARE AVAILABLE SUBJECT TO PRIOR SALE
Technical specifications are not binding and may be modified without notice
Sold. Request information about this type of machinery