Bridge Type Milling Machine Zayer KP 5000
Technical Features of this Brige Type Milling Machine
Table Surface
5.000 X 1200 mm
Longitudinal Travel (X Axis)
4.710 mm
Cross Travel (Y Axis)
2.560 mm
Vertical Travel (Z Axis)
1.100 mm
Distance Between Columns
1.800 mm
Number of Heads
3 Heads
Type of Heads
Direct Outlet Head
6.000 rpm
Auto Indexing Head 4º and 5º Axis
6.000 rpm
Extended Head
6.000 rpm
Automatic Head Change
INCLUDED
Maximum Height Between Nose and Table with Spherical Head in Vertical Position
1.000 mm.
Maximum Height Between Nose and Table with Extended Head
1.350 mm.
Maximum Height Between Nose and Table with Direct Output Head
1.705 mm
Rapid Traverse Axes (X ,Y ,Z)
15.000 mm/min
Maximum Working Feed
5.000 mm/min
Taper
ISO-50
Main Motor Power
37 Kw.
Ranges
2 Ranges
Spherical Auto Indexing Head
Rotation A Axes
360 X 1º
Rotation B Axes
÷110º X 1º
Coolant Head and Gearbox
INCLUDED
Soluble Oil Lubricant Tank With Filter Paper + Magnetic Separator
INCLUDED
Axis Head Orientation
INCLUDED
Positioning Accuracy
0.010 mm.
Repetitive Accuracy
0.005 mm.
Max. Carrying Load Table
10.000 Kg.
Machine Weight
34.000 Kg.
CNC
FIDIA M20/HEIDENHAIN TNC-530
Portable Handwheel
INCLUDED
Year Manufacture
1.996
Total Power Installed
63 Kva.
Machine Condition
GOOD
Detailed information of this Brige Type Milling Machine
This second hand Bridge Type Milling Machine Zayer KP 5000 is located in our warehouse of second hand machine tools in Zaragoza.
The used bridge milling has 3 heads: direct exit head,extended head and automatic head of 4º and 5º axis and automatic head change.
We can emphasize  like additional equipment of this second hand Bridge Type Milling Machine Zayer: the head cooling, speed box,  the soluble oil lubricant tank with filter paper and magnetic separator,  the axis head orientation  and the portable handwheel.
As every machine manufactured by Zayer, this bridge type milling machine presents  great softness  in  feed movements, very little coefficient of  friction, quick and required answer and long life of guides and balscrews.
ALL THE MACHINES ARE AVAILABLE SUBJECT TO PRIOR SALE
Technical specifications are not binding and may be modified without notice
Other available Bridge and Gantry milling machines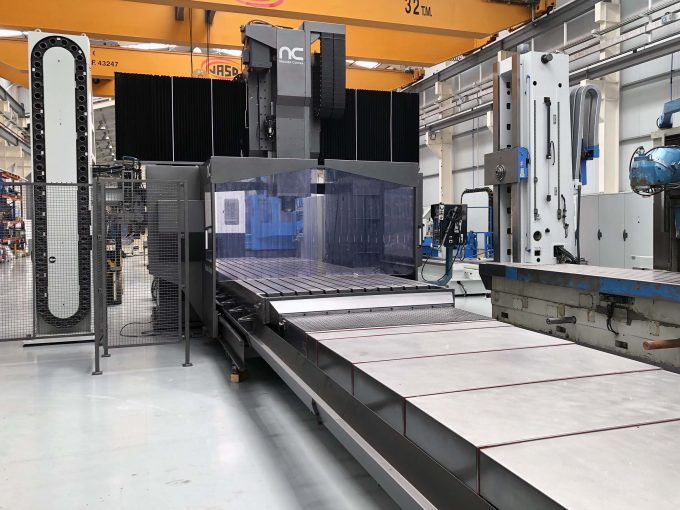 Correa FP40/60 Bridge Type Milling Machine
Reconstructed Portal Type Milling Machine CNC: Heidenhain TNC 530 Table Surface: 6.000 X 2.000 mm Travels (X/Y/Z): 6.000 /3.000/ 1.000 mm Distance between centers 2.520 mm Direct Output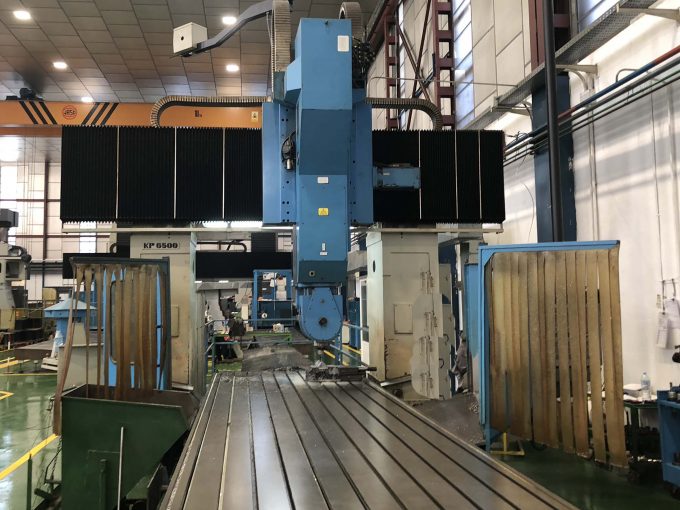 Used Zayer KP 6500-AR
High performance Zayer milling machine ( double column) New in1999. CNC FIDIA M2/MQG-B Direct output heard. Twist head 360.000 pos A and B bodies. Travels ( X/Y/Z): 6.20073.050/1.100 mm.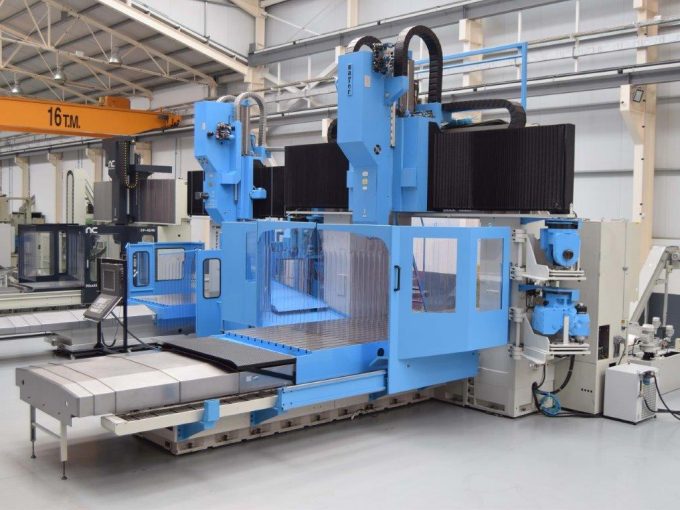 ZAYER KPCU6000 AR
High Performance Zayer Milling Machine New in 2003. CNC HEIDENHAIN TNC-530 Travels (X/Y/Z): 6000/3.550 + 873/1100 mm. Distance between columns: 2800 mm. Autoindex Head 45º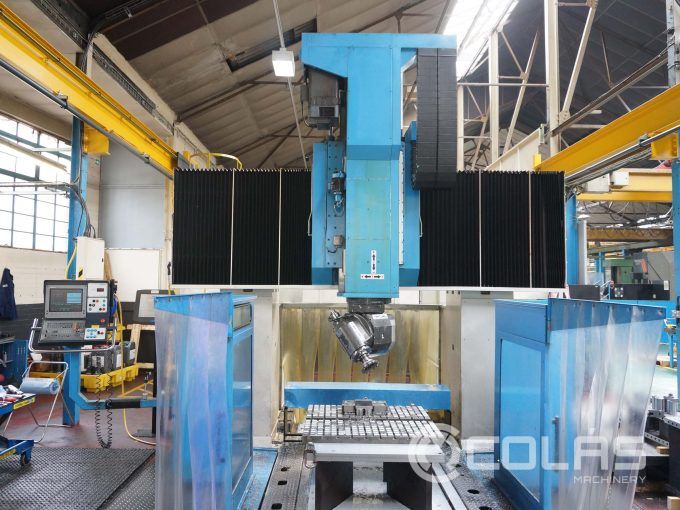 Used Correa FP40/30 Bridge Type Milling Machine
Used Correa FP40/30 ATC UDG Bridge Type milling machine. CNC Heidenhain TNC 426. Orthogonal Autoindex Head 2.5º/2.5º. Internal Coolant. ATC 10 Tools.
Request more info about this machine