Planer-Type Milling M/C Double Column ZAYER FMU 14000
Technical Features of this Brige Type Milling Machine
Table Surface
14.000 X 2.500 mm
Longitudinal Traverse (Eje X) with joint tables
14.000 mm
Longitudinal Traverse(Eje X) separate tables
6.800 mm
Cross Traverse (Eje Y)
3.710 mm
Vertical Traverse (Eje Z)
1.020 mm
Moving cross beam, displacement
1.980 mm.
Distance between columns
3.100 mm
Allowed weight on the table
50.000 Kg.
Working feed (X ,Y ,Z)
6.000 mm/min
Speed of the direct output head
15-1200 rpm
Maximum Torque from
108 rpm.
Main Engine Power
45,5 Kw.
Speed Ranges
3 Ranges
Number of Heads
4 Units
Manual Exchage of Heads
INCLUDED
Hydraulic Tool Clamping system
INCLUDED
Linear Encoders
HEIDENHAIN
Machine Color
RAL 6011
CNC HEIDENHAIN
530 (NEW)
Portable Wheel
INCLUDED
Machine Weight
95.000 Kg.
Axis and Head Engines manufacturer
SIEMENS
Year of Manufacture
1990
Machine Status
GOOD
ADDITIONAL EQUIPMENT
2 Tables (7000 x 2500 mm)
INCLUDED
Possibility to work with separated or joint tables
INCLUDED
Semi-Automatic system to split the tables
INCLUDED
Direct Output Head
INCLUDED
Ortogonal Manual Head
INCLUDED
"L" Shaped Automátic Head 4 Pos
INCLUDED
Extended "L" Shaped Head
INCLUDED
Retractable Manual Support in the right side for "L" shaped head
INCLUDED
Large amount of tools
INCLUDED
Siemens Engine + Regular Siemens 611 Series
INCLUDED
Detailed information of this Brige Type Milling Machine
This second hand Planer-Type Milling M/C  Double Column ZAYER FMU 14000 with a new CNC Heidenhain TNC 530i can be inspected under power. Contact us for more information.
ALL THE MACHINES ARE AVAILABLE SUBJECT TO PRIOR SALE
Technical specifications are not binding and may be modified without notice
Other available Bridge and Gantry milling machines
CORREA FP 50/50
Liquidation sale Bridge Type Milling Machine New in 1999.  HEIDENHAIN TNC-426 PB Table Surface :5.000 X 2.000 mm Travels  (X/Y/Z)) :5.000/3.250/1.000 mm Distance Between Columns :2.720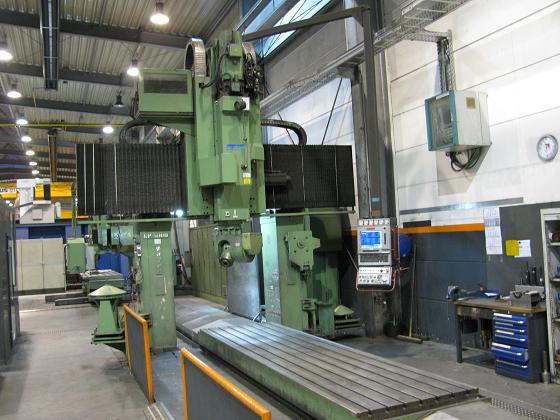 Bridge Type Milling Machine Zayer KP 5000
Table Surface:5.000 X 1200 mm. Travels: (X/Y/Z):4.710/2.560/1.100 mm. Distance between shoulders:1.800 mm. 3 Heads (direct exit, automatic 4º and 5º axis, extended). Automatic head change.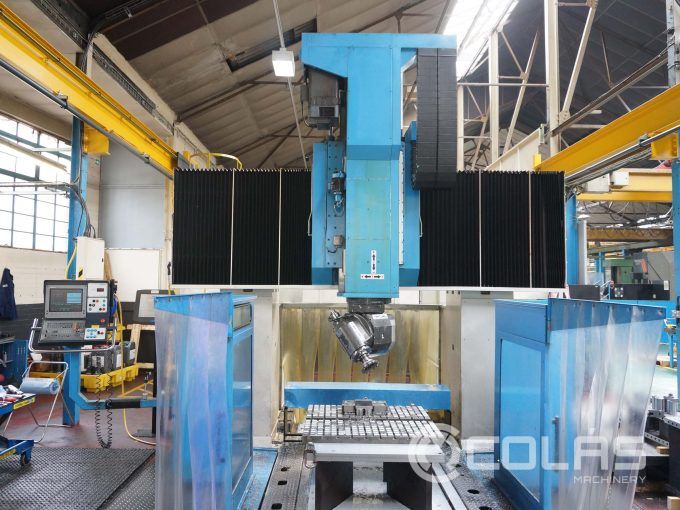 Used Correa FP40/30 Bridge Type Milling Machine
Used Correa FP40/30 ATC UDG Bridge Type milling machine. CNC Heidenhain TNC 426. Orthogonal Autoindex Head 2.5º/2.5º. Internal Coolant. ATC 10 Tools.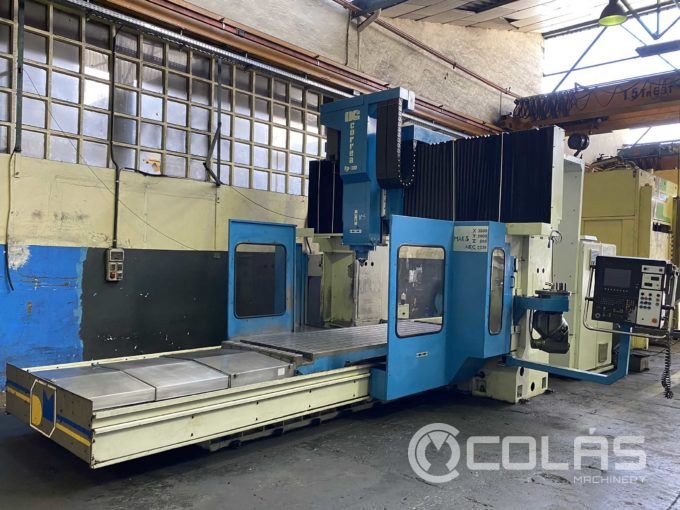 CORREA FP30-40 in liquidation sale
Bridge Type Milling Machine in Clearance Sale New in 1998. CNC HEIDENHAIN TNC-426 Table Surface : 4.000 X 1250 mm Travels (X/Y/Z):  3.500/2.000/800 mm Distance between Columns : 2.300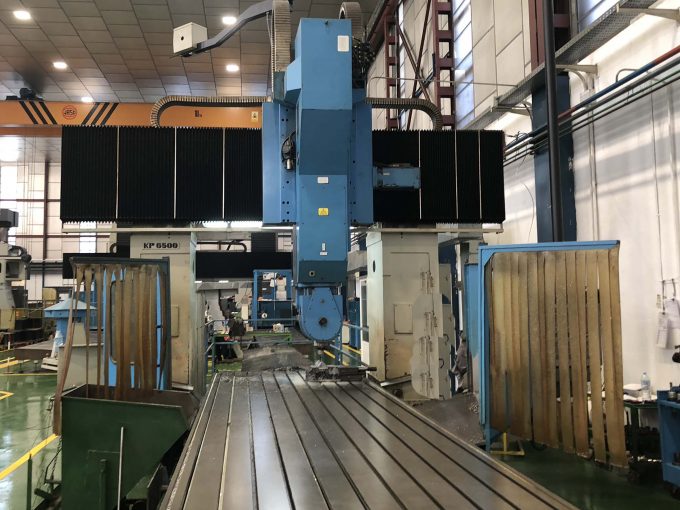 Used Zayer KP 6500-AR
High performance Zayer milling machine ( double column) New in1999. CNC FIDIA M2/MQG-B Direct output heard. Twist head 360.000 pos A and B bodies. Travels ( X/Y/Z): 6.20073.050/1.100 mm.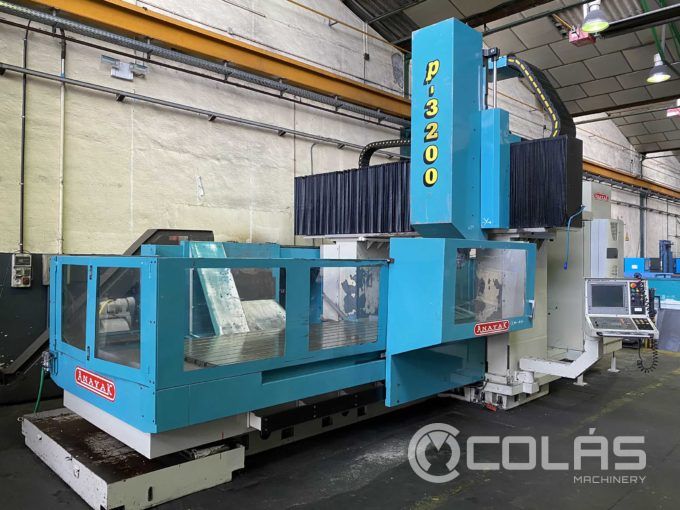 ANAYAK P 3200
Second Hand Anayak P-3000 for sale New in 2004. CNC Heidenhain 530 Table Surface :3.000 x 1.700 mm Travels (X /Y /Z ) :3.200/1.800/900 mm Distance between columns :2.020 mm ATC 20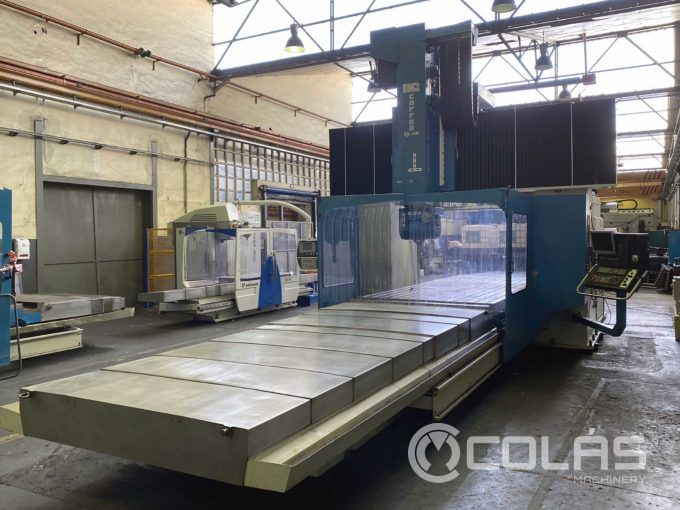 CORREA FP40/50 5 Axis in Liquidation Sale
Used 5 Axis Correa milling machine New in: 1997 CNC : SIEMENS 840D /HEIDENHAIN TNC 530 Table Surface :5.000 x 2.000 mm Travels ( X/Y/Z): 5.000 / 3.250 / 1.050 mm. Distance between columns
Correa FP40/40 in liquidation sale
Double column Correa milling machine New in 1998. CNC HEIDENHAIN TNC-426 PB Table Surface :4.000 X 1.250 mm Travels  (X/Y/Z) :3.500/2.500/1.000 mm Distance between columns :2.300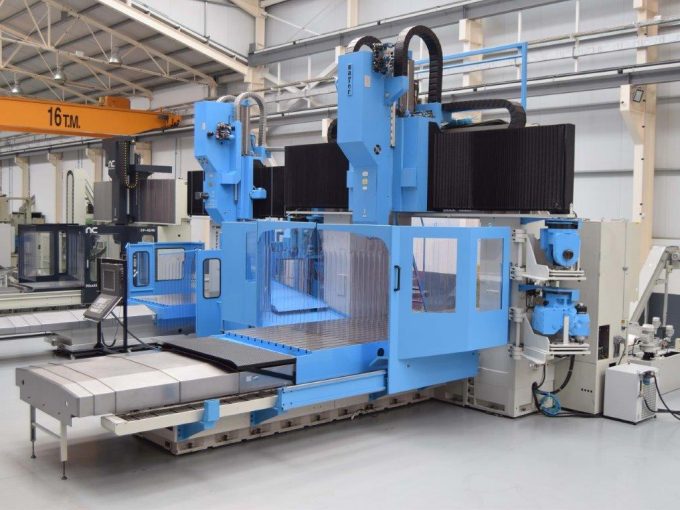 ZAYER KPCU6000 AR
High Performance Zayer Milling Machine New in 2003. CNC HEIDENHAIN TNC-530 Travels (X/Y/Z): 6000/3.550 + 873/1100 mm. Distance between columns: 2800 mm. Autoindex Head 45º
Solicitar información sobre maquinaria de este tipo