ZAYER 30 KMU-5000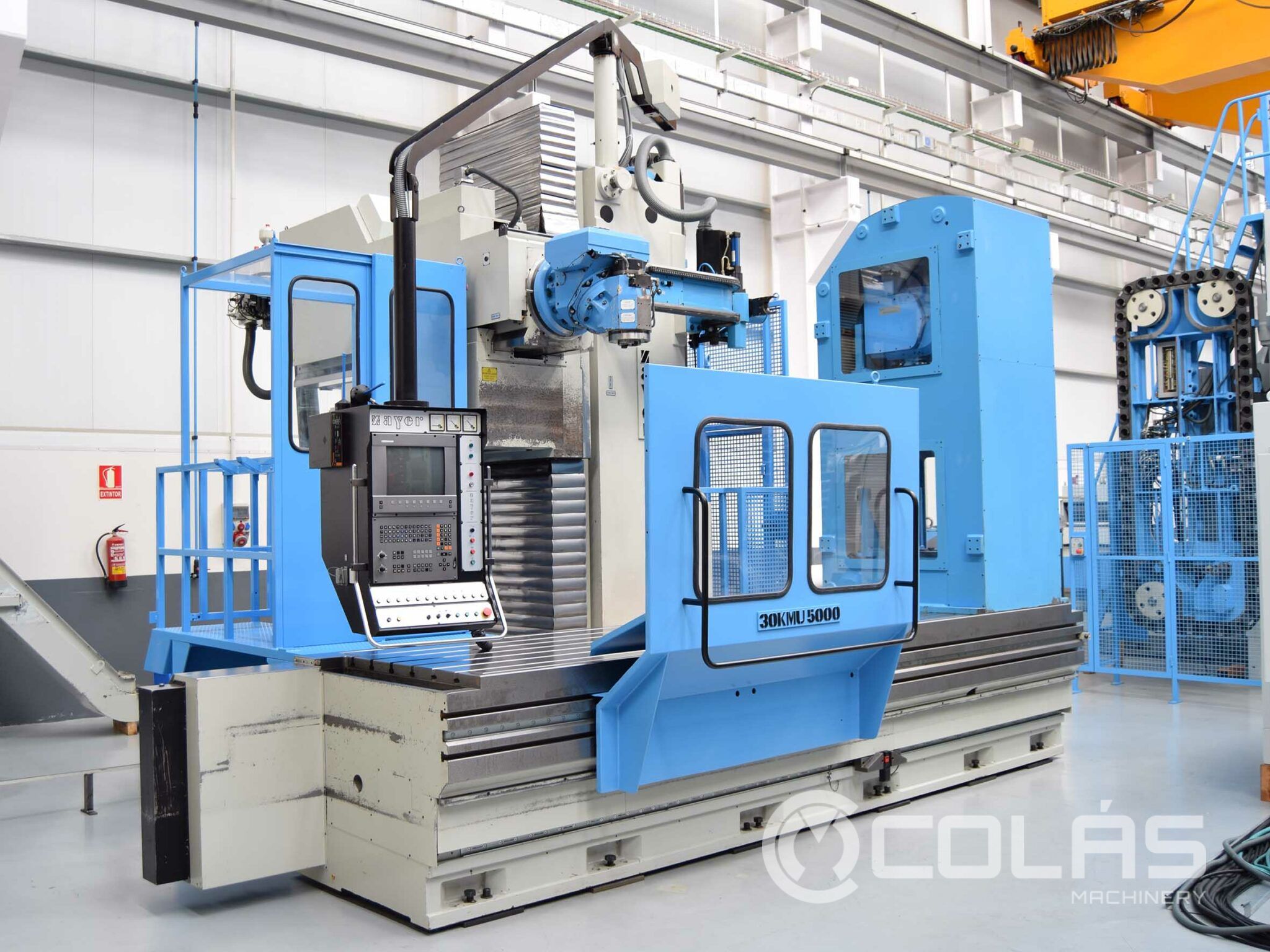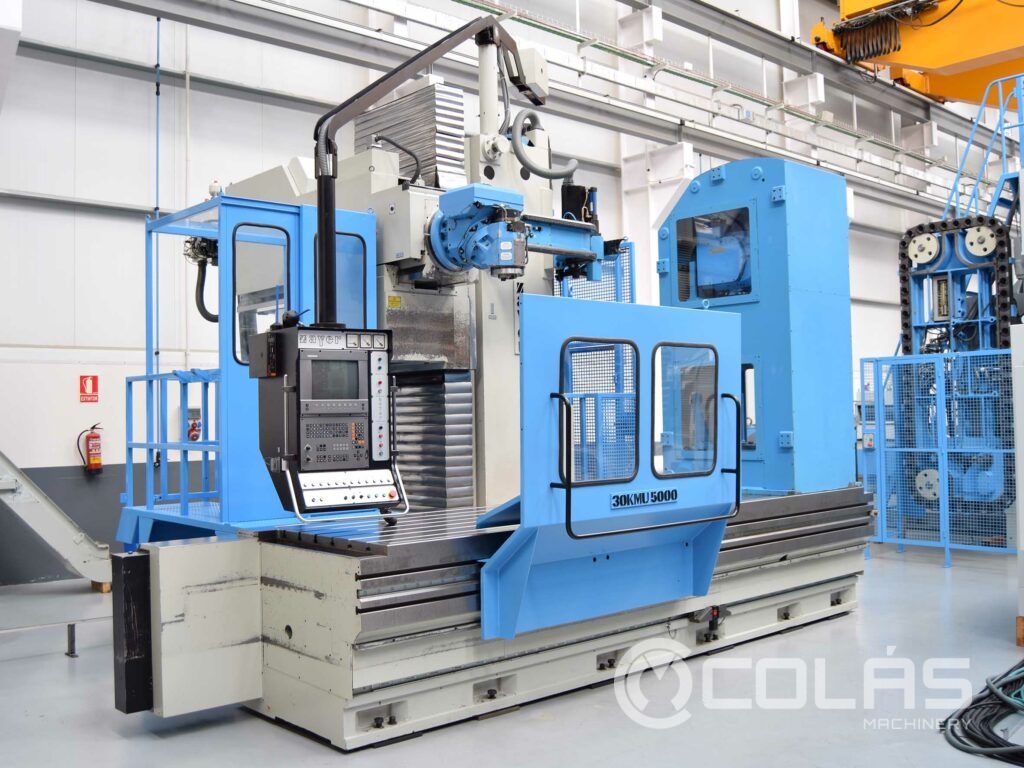 Request a quote
Technical Features of this Moving Column Milling Machine
Manufacturer
ZAYER
Model
30 KMU-5000
Year
1999
CNC
HEIDENHAIN TNC-430PA
Table Surface
4.700 x 1.200 mm.
Travels (X/Y/Z)
3.400/1.250/2.000 mm.
Quill Travel (W Axis)
500 mm.
Taper
ISO-50
Main Motor Power
37 kW
Automatic Head 45º
INCLUDED
Automatic Head 45º
0.001º/0.001º
Head 45º Max. Speed 3.000 rpm
45º Head Taper
ISO-50
Twist Head Contiuous
INCLUDED
Twist Head Max Speed
3.000 rpm
Twist Head Taper
ISO-50
Ram with Quill
INCLUDED
Quill Diameter
150 mm.
Quill Taper
ISO-50
Internal and External Coolant Head 45º and Quill
INCLUDED
External Coolant Twist Head
INCLUDED
Semi-automatic head change
INCLUDED
Automatic Tool Changer
INCLUDED
Positions in ATC
60
Pick up station AITEK for 45º and Twist Heads
INCLUDED
Chip Conveyor
INCLUDED
Portable Handwheel
HEIDENHAIN HR-410
Piece Touchprobe
RENISHAW MP 16+SP2/1
Machine Weight
35.000 kg.
Detailed information of this Moving Column Milling Machine
Second-hand ZAYER 30 KMU 5000 milling machine for sale in our second-hand milling machine warehouse in Zaragoza. It has been inspected by our team of used Zayer milling machine experts and is ready for immediate inspection and delivery. It can be seen in operation.
It is a milling machine with a fixed table and mobile column of the 30 KM series from Zayer, a leading company in the manufacture of milling machines.
Manufactured in 1999 with Heidenhain CNC it includes an automatic 45º head with 360,000 positions in both the head and the elbow. In addition, it has a Twist head and a 30 mm boring bar.
It is highly equipped with, among others,  a 60-tool ATC , an AITEK storage station for storing 45º heads and Twist Heads, internal cooling, chip evacuator…
Do you want to buy a mobile column milling machine of 5 meters?
Then don't think about it. Whether you just want information and a budget without obligation or if you prefer to come and see this used ZAYER 30 KMU 5000 in operation, contact us.
Call +34976500624, write to sales@maquinariacolas.com or fill in the contact form. We will be happy to help you.
Before buying a second-hand Zayer milling machine, consult us.
In our warehouse in Zaragoza we have dozens of second-hand machines in stock.
All types and sizes of used milling machines, many of them rebuilt, only from leading manufacturers. The best value for money.
More than 12,000 m2 of permanent exhibition at your service.
ALL THE MACHINES ARE AVAILABLE SUBJECT TO PRIOR SALE
Technical specifications are not binding and may be modified without notice
Other available Travelling column milling machines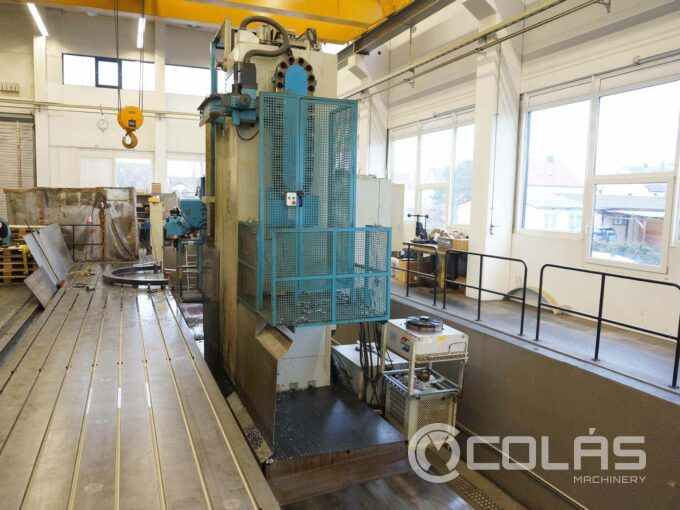 ZAYER 30 KCU-22000 Floor Type MiIling Machine
22 meter travelling column milling machine New inl 2000. CNC SIEMENS 840D Travels (X/Y/Z):22.000/1.500/3.000 mm. AutoIndex Head 45º 0.001º/0.001º ATC 30 Tools Internal Coolant Chip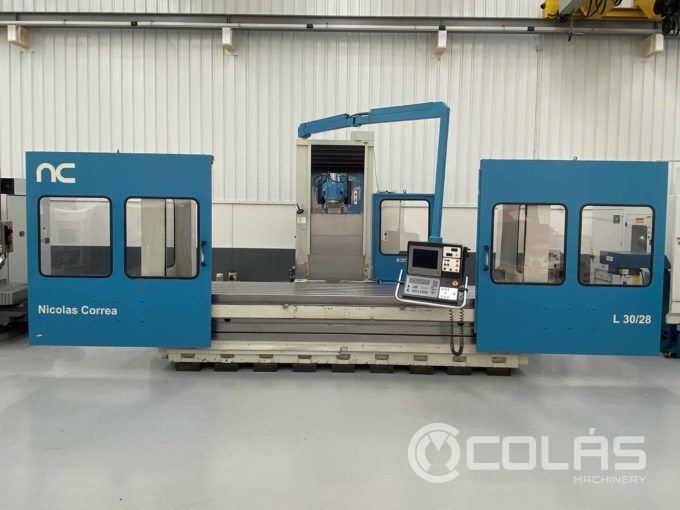 CORREA L30/28
Used traveling column milling machine Correa L30/28 New in :1997 CNC HEIDENHAIN TNC-426 Table Surface :4.600 x 1.000 mm X Travel :2.800 mm Y Travel :1.200 mm Z Travel  :1.500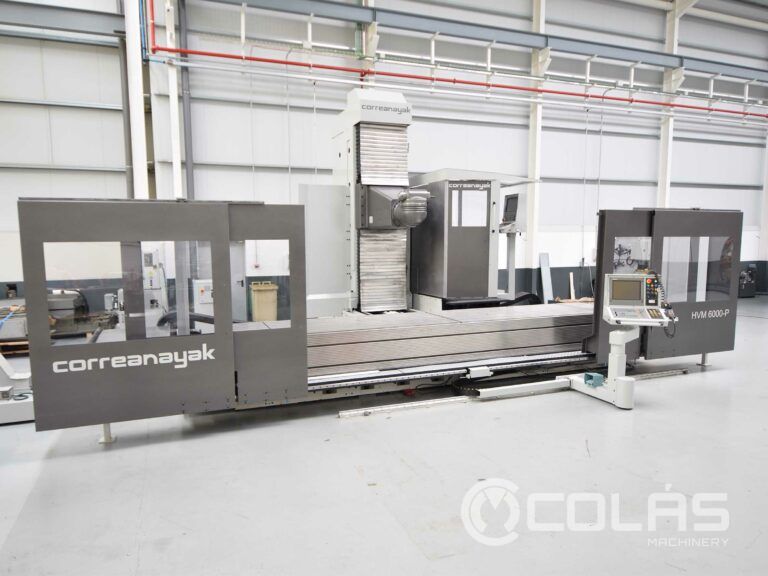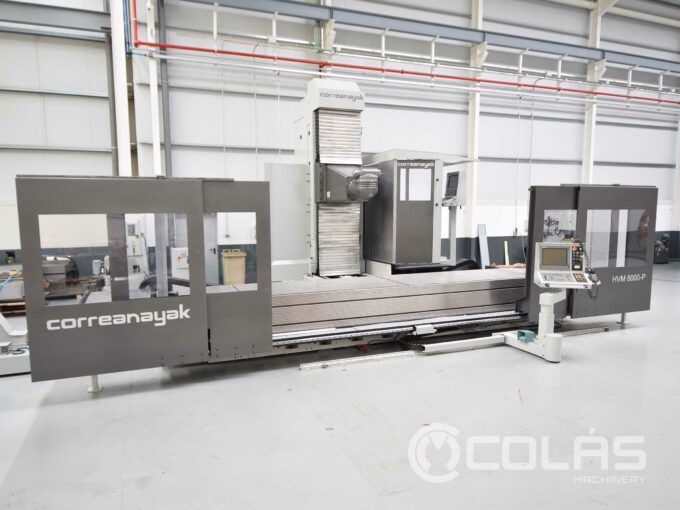 ANAYAK HVM 6000-P
New in:2004 CNC: HEIDENHAIN TNC 530 Travels (X/Y/Z): 5.300/1.500/2.000 mm. Table Surface :6.000 x 1.200 mm Automatic Orthogonal Head 1º/1º Internal Coolant 20 Bar Chip