Used Pinacho Taurus (2006)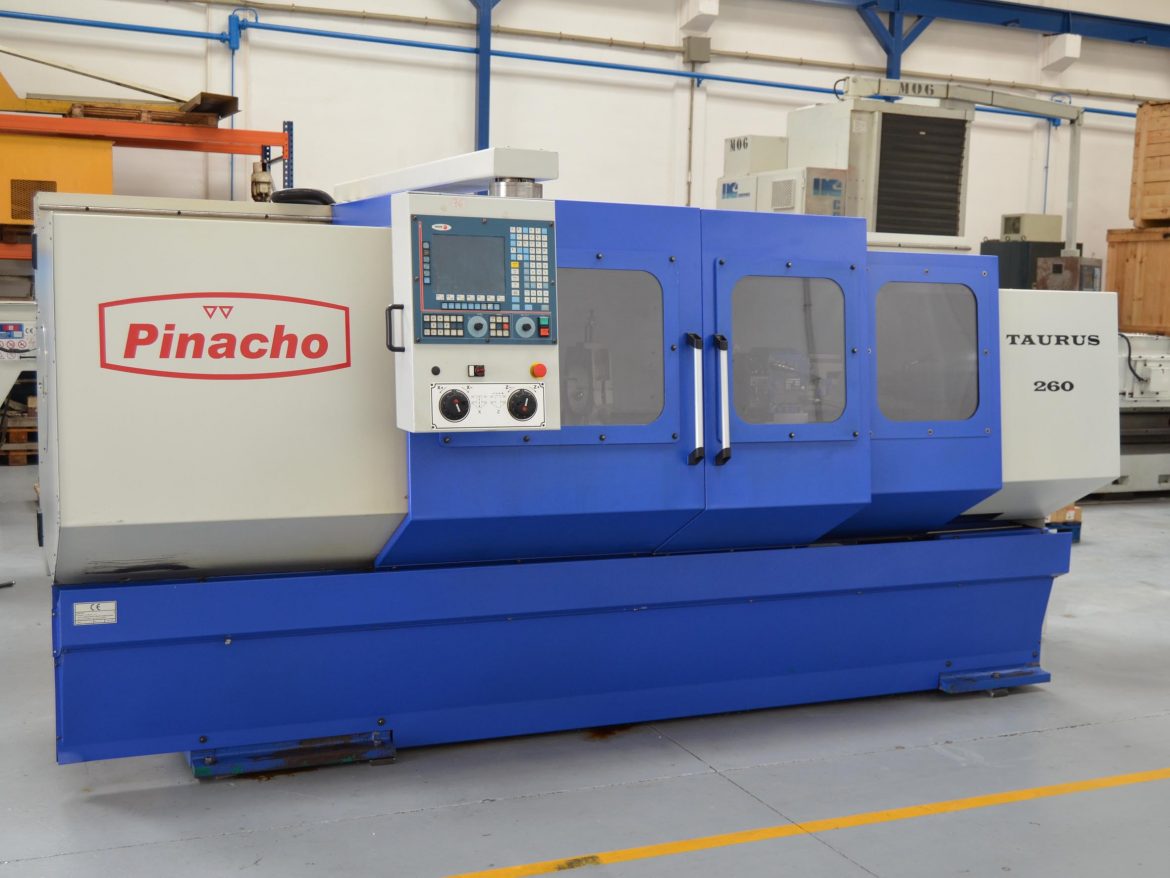 Request information on similar machines
Other available CNC Lathes
Technical Features of this Second Hand CNC Lathe
Detailed information of this Second Hand CNC Lathe
This 2 meter Used Pinacho Taurus  Lathe manufactured in 2006 with Fagot 8050TC numerical control is revised and ready for immediate delivery in our industrial machinery warehouse in Zaragoza.
It includes a varied additional equipment among which we can highlight:
Turret Duplomatic Automatic Change 8 Positions
Universal Chuck 3 Jaws Ø 250
Longitudinal Chip Evacuator
Full Rear Protection:
2 Steering Wheels on Control Panel
Fixed Stem Capacity Ø 200 mm
If you are thinking of acquiring a second hand  Pinacho Taurus lathe, do not hesitate. Request more information and price about this used Pinacho Taurus 260×2000 lathe that we offer you.
You can contact us using the contact form that appears at the bottom of the page, by e-mail at the account sales@maquinariacolas.com, or by calling our phone number +34 976500624 where our sales team will be happy to help you.
We invite you to visit our warehouse in Zaragoza where you can find the used industrial machinery you are looking for.
We have over 12,000 square meter shopfloor of used machine tool permanent exhibition. They are revised and ready for immediate delivery and most  can be seen in operation.
If you are interested in visiting us, please contact us by any media described above to request an appointment and be able to serve you as you deserve.
ALL THE MACHINES ARE AVAILABLE SUBJECT TO PRIOR SALE
Technical specifications are not binding and may be modified without notice
Sold. Request information about this type of machinery