Bed Type Milling Machine Zayer ZFU 2000 with CNC Fagor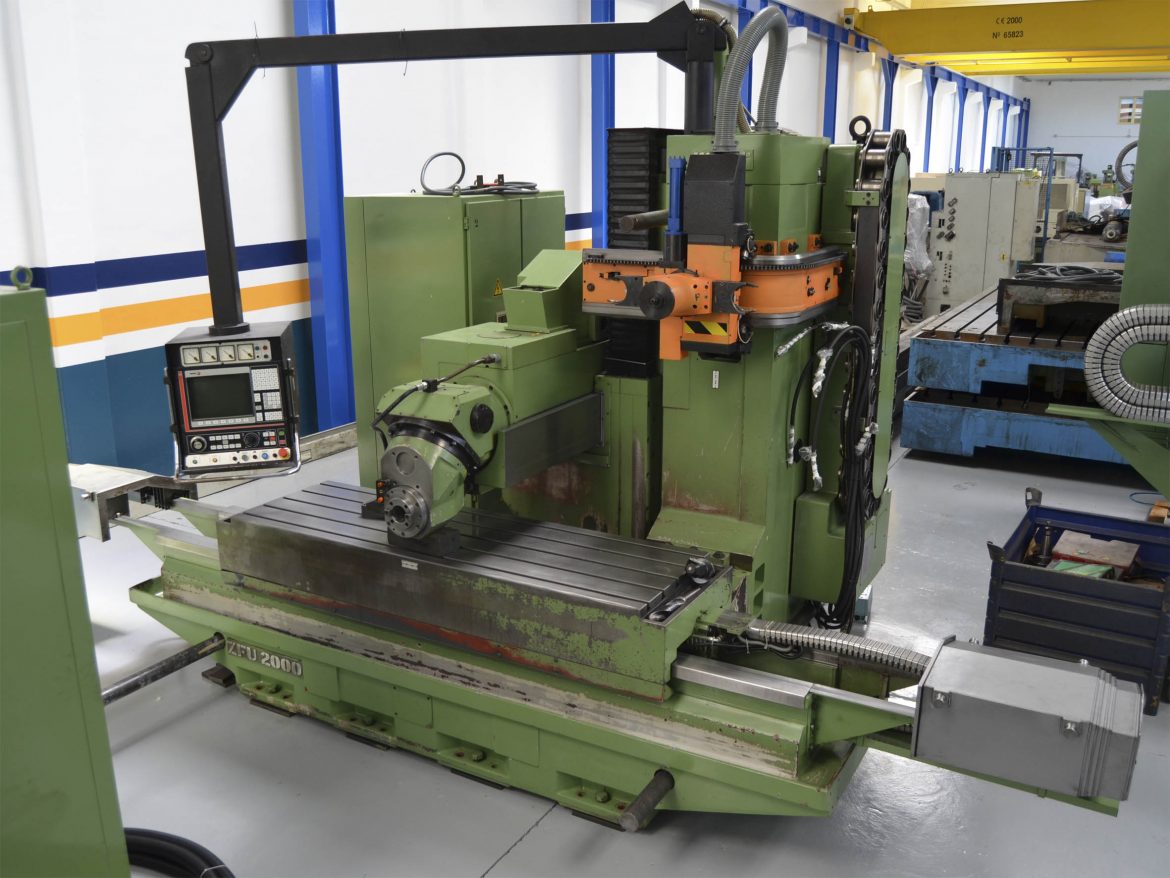 Request a quote
Technical Features of this Bed Type Milling Machine
| | |
| --- | --- |
| Table Surface | 2000 X 630 mm. |
| Longitudinal Traverse (X Axis) | 1800 mm. |
| Transversal Traverse (Y Axis) | 800 mm. |
| Vertical Traverse (Z Axis) | 800 mm. |
| Rapid Traverse | 15.000 mm/min |
| Taper | BT -50 |
| Turning Speeds |  20 – 3000 rpm |
| Head Power | 25 CV |
| Carrying Load Table | 6.000 kg. |
| Machine Weight | 14.000 kg. |
| Tool Charger 30 | Tools |
| Chip Conveyor |  INCLUDED |
| Auto Indexing HEAD |  0- 180 º |
| Year | 1992 |
| CNC FAGOR | 8050 M |
Detailed information of this Bed Type Milling Machine
The milling machine presented above is a used Bed Type Milling Machine Zayer ZFU 2000  with CNC Fagor 8050 M is available in stock at the used metalworking machinery shop that Maquinaria Colás owns in Zaragoza.  It's ready for inspection and inmmediate shipping to customer site.
This used miling machine Zayer has automatic head with 2 positions of 180º, automatic tool charger with 30 positions and chip conveyor.
Call us for more information and pricing about this second use milling machine and take advantage of the opportunity we offer to have the best equipment at the best price.
ALL THE MACHINES ARE AVAILABLE SUBJECT TO PRIOR SALE
Technical specifications are not binding and may be modified without notice
Other available Bed Type Milling Machines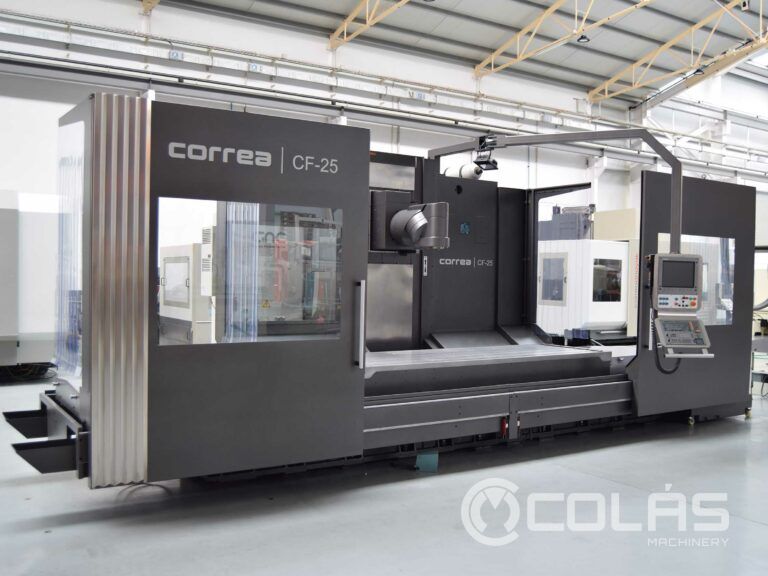 Correa CF25/25 – Used bed type milling machine
CNC Heidenhain TNC 530. New in 2008 Table Surface: 3.100 x 1.100 mm Travels:2.499/1.000/1.000 mm Autoindex head 0.1º/0.1º Longitudinal Chip Conveyor Internal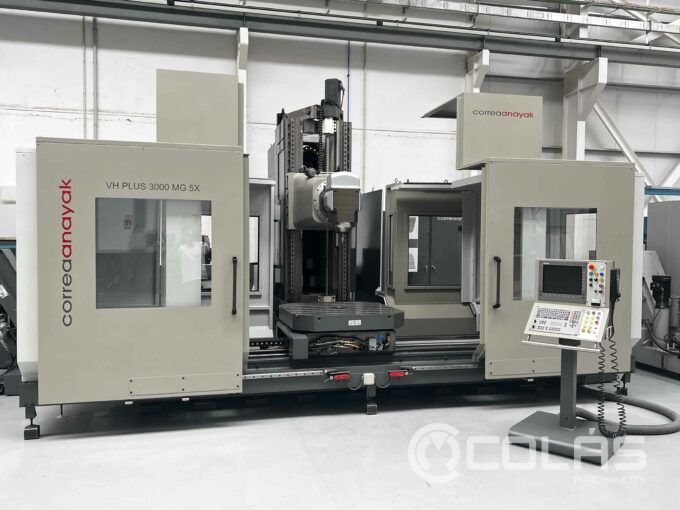 Anayak VH Plus 3000 MG-8 5x
5 Axis Anayak with integrated rotary table. New in 2010. CNC: HEIDENHAIN iTNC 530 Table 1.250 x 1.250 mm Travels  ( X/Y/Z): 3.000/1.270/1.500 mm. ATC 40 tools Chip conveyor Internal
SORALUCE TA 20
2 meter used Soraluce milling machine CNC HEIDENHAIN TNC-530 New in 2003 Travels  (X/Y/Z). 2.000/1.000/1.000 mm. Table Surface: 2.000×800 mm Portable Handwheel Heidenhain HR 410 Intenal