Used TOS WH 13.68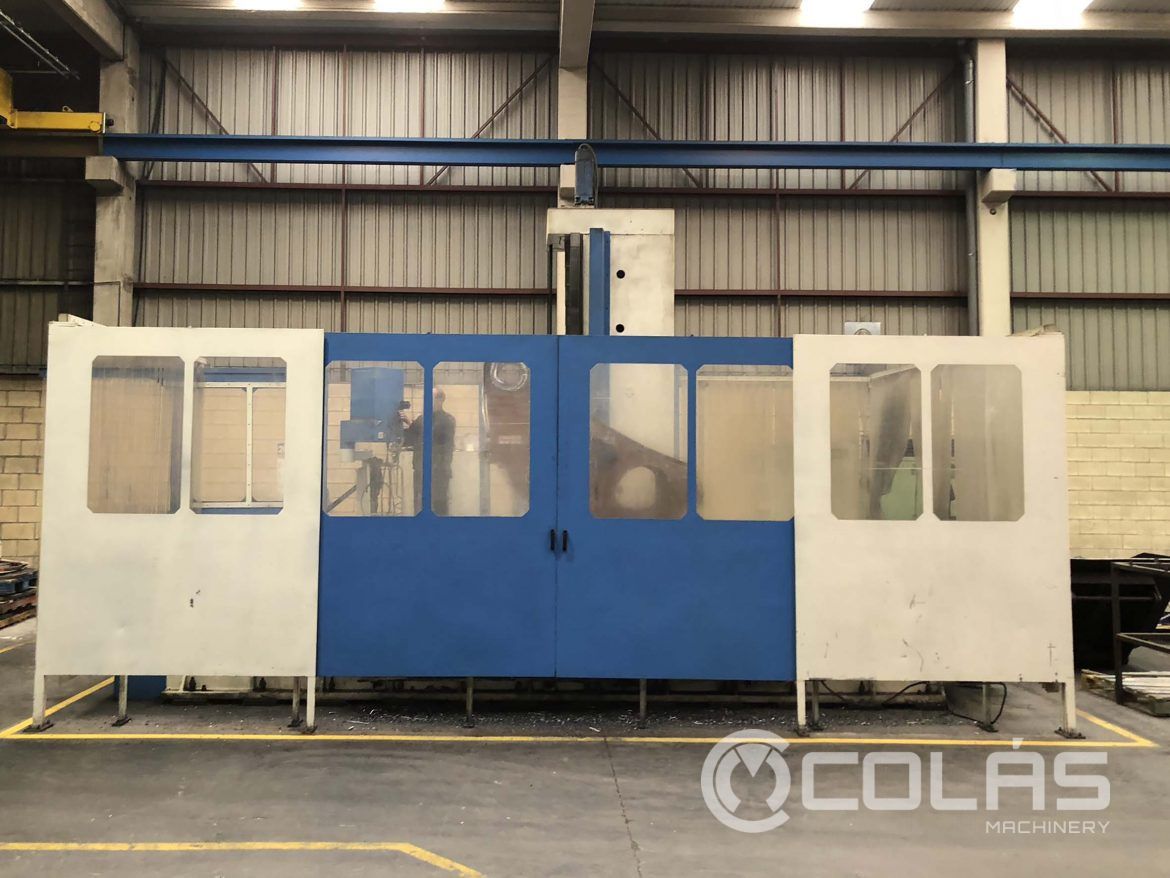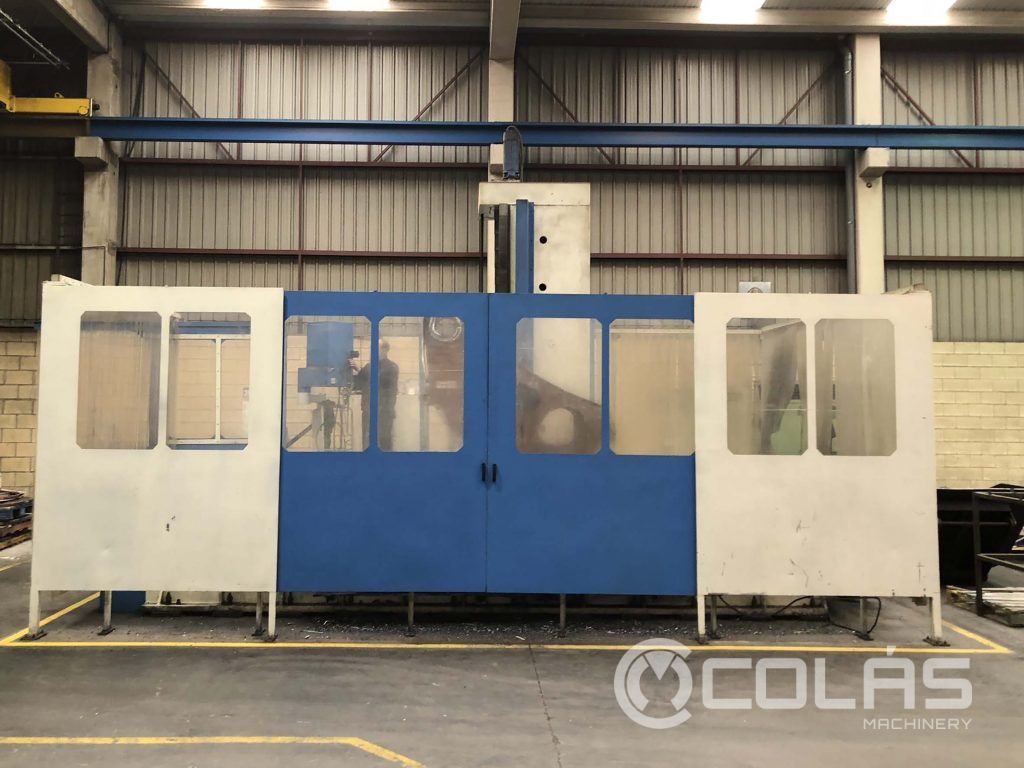 Request information on similar machines
Other available Boring machines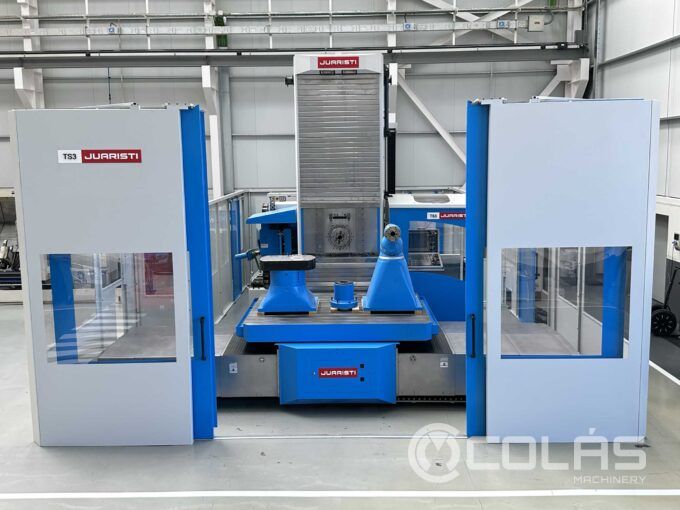 Juaristi TS 3-MG 12
Juaristi TS3 milling and boring center Manufactured in 2009 with CNC Heidenhain TNC 530 Juaristi MG-12 rotary table 2,000 x 2,500 mm. Automatic bi-rotative milling head 2.5º / 2.5º Boring
Technical Features of this Boring Machine
| | |
| --- | --- |
| Year | 1989 |
| CNC | FAGOR 8025 M |
| Table Surface | 1.800 x 1.600 mm. |
| Quill Diameter | 130 mm. |
| Table Longitudinal Traverse (X Axis) | 3.320 mm. |
| Column Cross Traverse (W Axis) | 2.000 mm. |
| Vertical Traverse (Y Axis) | 2.000 mm. |
| Quill Exit Traverse (Z Axis) | 760 mm. |
| Table Rotation (B Axis) | Continuos (0.001º) |
| Controlled Axis | X,Y,Z,W,B |
| Tool External Coolant | INCLUDED |
| Guarding Doors | INCLUDED |
| Rapid Traverse | 8.000 mm/min |
| Taper Inside Head | ISO 50 |
| Turning Sppeds | 4 /Ranges |
| Range Speeds | 50-1.000 rpm |
| Head Power | 30 Kw. |
| Table Carrying load | 6.000 kg. |
| Machine Weight | 30.000 kg. |
Detailed information of this Boring Machine
Second hand TOS WH 13.68 boring machine in liquidation sale. Available for immediate inspection and delivery at the original location in Vitoria, Spain
Are you interested?
Then don't think about it. If you are thinking of buying a second-hand boring machine, take advantage of the occasion and get this used TOS WH 13.68 in clearance sale at the best price.
You can obtain more information and a quote without commitment by any of the following means:
If you prefer to come and see the machine in operation, book an appointment by any of the means indicated above in order to serve you as you deserve.
ALL THE MACHINES ARE AVAILABLE SUBJECT TO PRIOR SALE
Technical specifications are not binding and may be modified without notice
Sold. Request information about this type of machinery