Used Pinacho Taurus 310 x 2000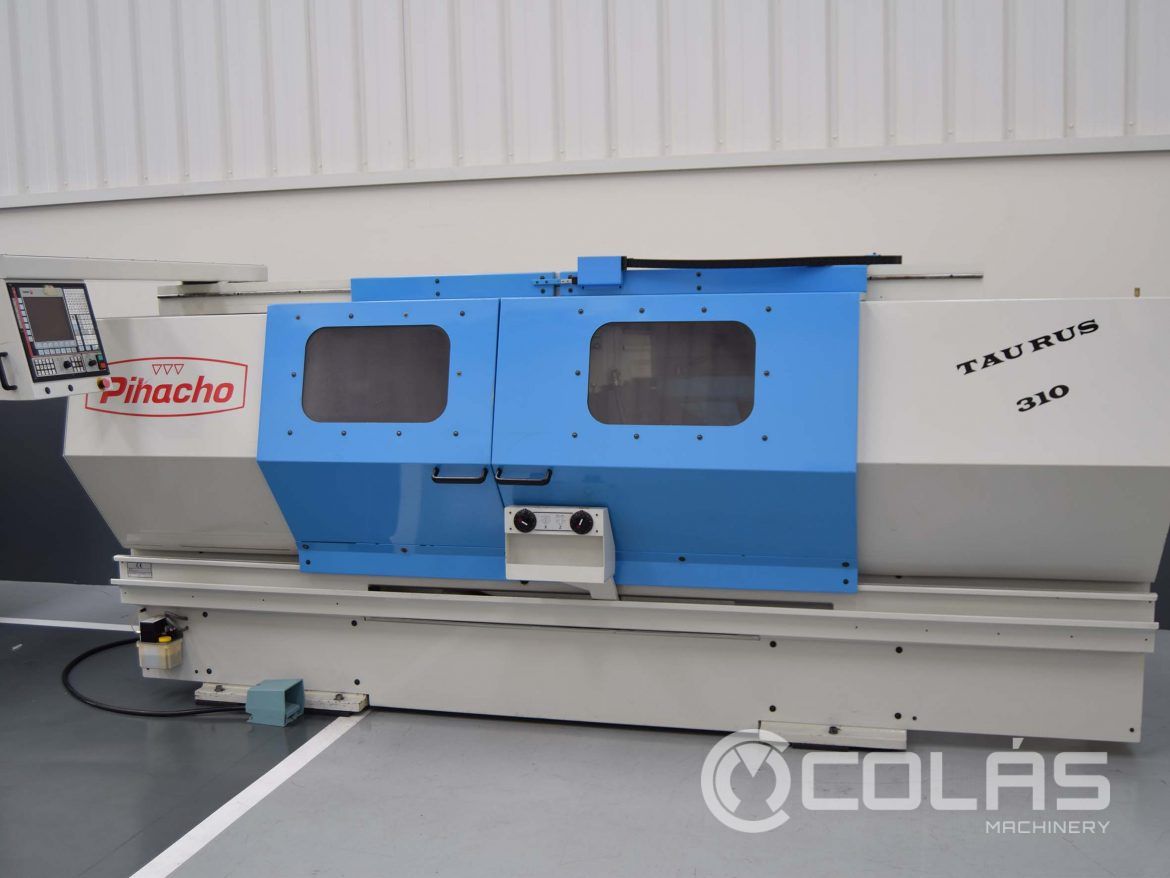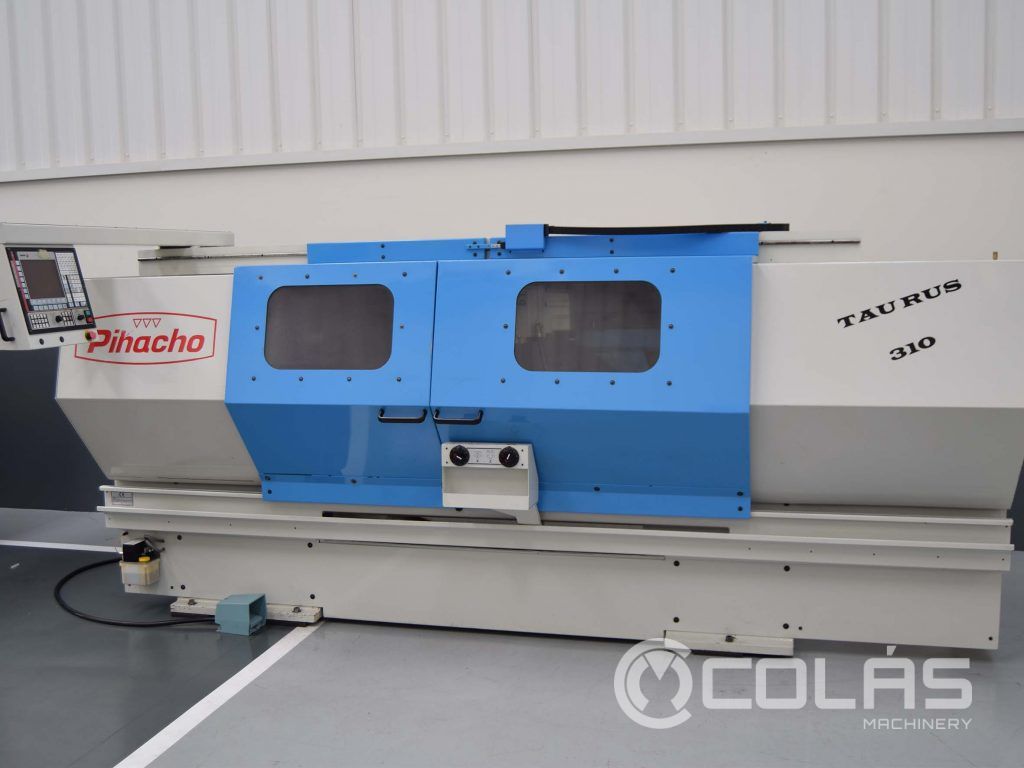 Request information on similar machines
Other available CNC Lathes
Technical Features of this Second Hand CNC Lathe
| | |
| --- | --- |
| New in Year | 2001 |
| CNC | FAGOR 8055 TC |
| Diam. Max. Over Bed | 620 mm. |
| Diam. Max. Longitudinal Carriage | 580 mm. |
| Diam. Max. Transversal Carriage | 415 mm. |
| Centres Height | 260 mm |
| Distance Between Centres | 1.500 mm. |
| Bed Width | 350 mm. |
| Main Spindle Bore Ø | 80 mm. |
| Rapid Traverse X Axis | 10 m/min |
| Rapid Traverse Z Axis | 10 m/min |
| Head Turning Speeds | 0-2.500 rpm |
| Head Automatic Range | 1 Gamas/ Ranges |
| Main Motor Power | 17 Kw. |
| Spindle Nose | ASA B5,9 |
| Tailstock Quill Ø | 82 mm |
| Hydraulic Tailstock Quill Travel | 235 mm |
| Tailstock Morse Taper | Morse 5 |
| Turret Automatic Change Barufaldi 8 Pos. | INCLUDED |
| Universal Chuck – 3 Jaws Ø 315 |   INCLUDED |
| Universal Chuck – 4 Jaws Ø 250 | INCLUDED |
| Complete Rear Protection | INCLUDED |
| 2 Handwheels at Control Pad |   INCLUDED |
| Fixed Steady Rest Ø 310 mm. | INCLUDED |
| Machine Dimensions | 5.435 x 1.985 mm |
| Machine Weight | 3.500 Kg. |
| Total Power Required | 20 Kw. |
Detailed information of this Second Hand CNC Lathe
This second-hand Pinacho Taurus 310 x 2000 lathe can be found at our used industrial machinery warehouse in Zaragoza.
Manufactured in 2001 with a Fagor 8055 TC CNC, it has been revised and is ready for inspection and immediate delivery.
DO YOU WANT MORE INFORMATION ABOUT THIS USED PINACHO TAURUS 310 CNC LATHE?
Then contact us. At Maquinaria Colás you will find the best used machines and a service that meets your expectations. We strive every day to offer you a comprehensive, differential and exclusive service for you.
You can contact us by any of the following ways:
If you only want to have further information and price we will send you. In case you want to come to see the machine under power, you are invited to make an appointment by any of the media listed above. We hope to have your visit in our facilities soon.
ALL THE MACHINES ARE AVAILABLE SUBJECT TO PRIOR SALE
Technical specifications are not binding and may be modified without notice
Sold. Request information about this type of machinery