Screw compressor Bogue S-15
Request information on similar machines
Other available Other machine tools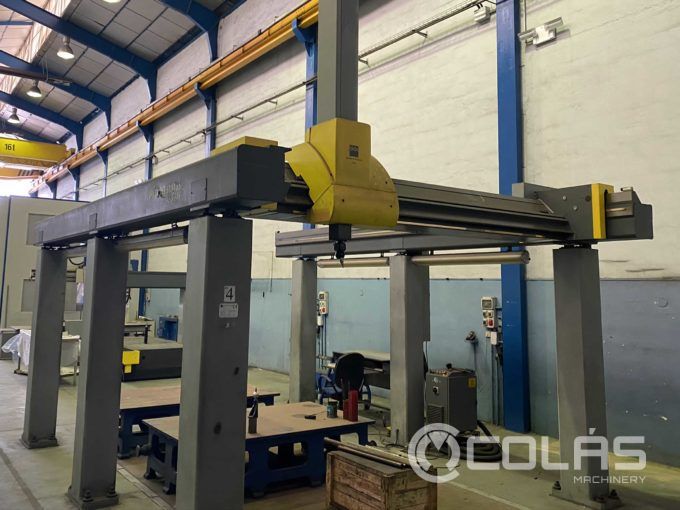 1DEA ALPHA STATUS Coordinate Measuring Machine
Gantry Type CMM in liquidation sale New in 2008 Measuring Range (X/Y/Z): 5.000/2.500/1.500 mm. Measuring Head RENISHAW PH
Technical Features of this Other Machine Tool
Detailed information of this Other Machine Tool
Second hand  Bogue screw compressor in liquidation sale. It can still be inspected at the original location at 20150 Aduna, Gipuzkoa
Do you want to buy a used screw compressor?
Then contact us. Take advantage of the occasion and buy this Boge Compressor in liquidation. Call us at +34 976500624, write an email to sales@maquinariacolas.com or fill in the contact form that appears at the bottom of the page.
If you prefer to come and see it, book an appointment.
Location: 20150 Aduna, Gipuzkoa
Date for inspection visits: Exclusively by appointment
ALL THE MACHINES ARE AVAILABLE SUBJECT TO PRIOR SALE
Technical specifications are not binding and may be modified without notice
Sold. Request information about this type of machinery