Laser PowerLine Prime 15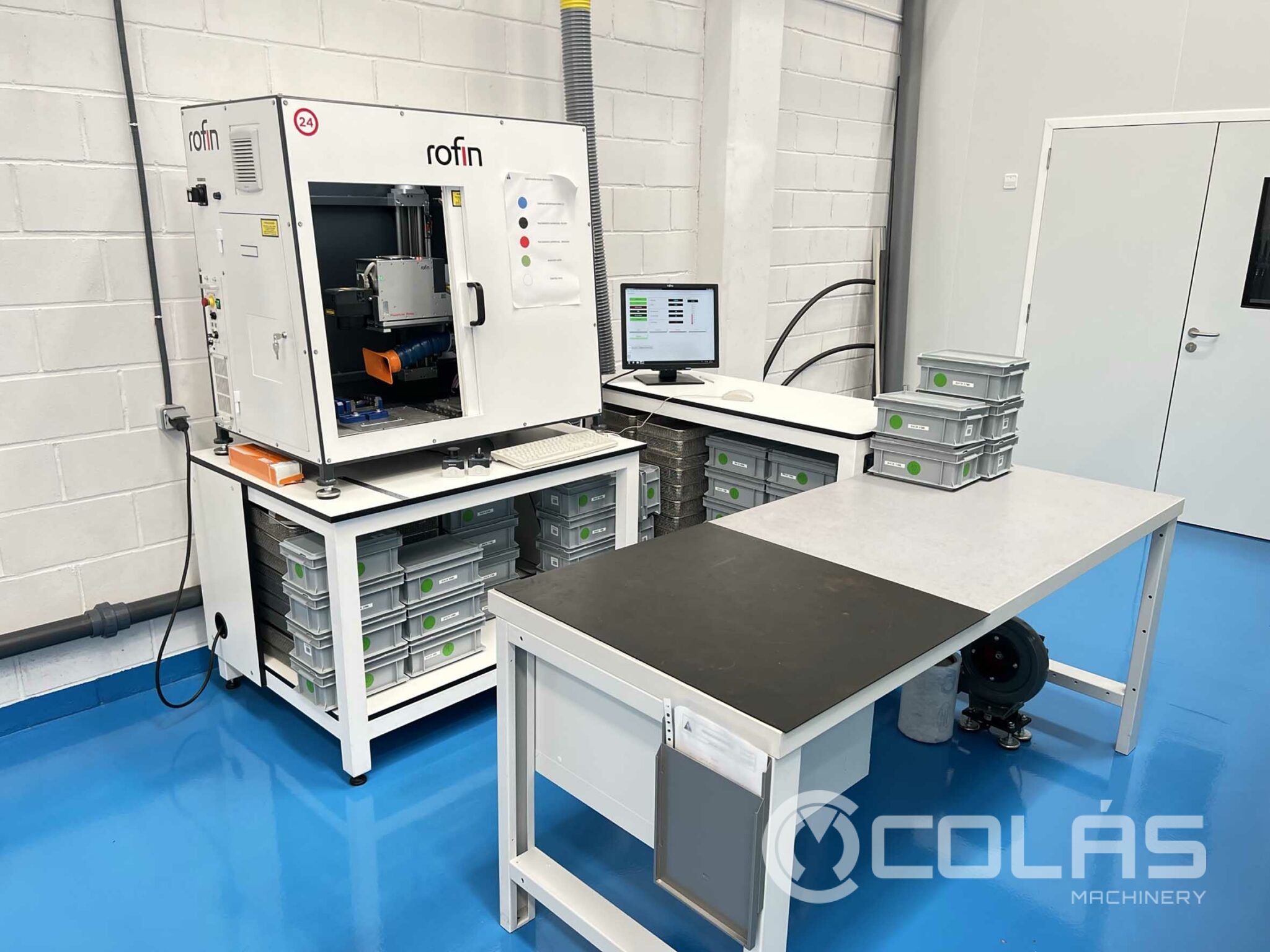 Request information on similar machines
Other available Other machine tools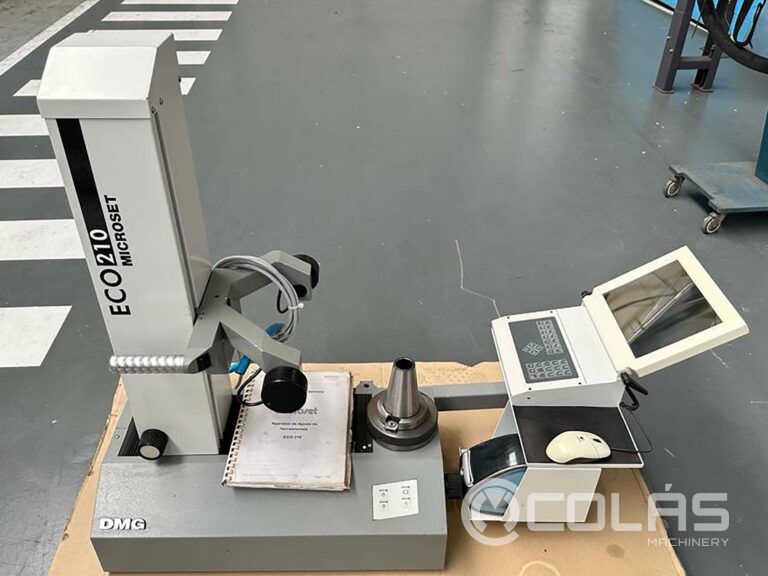 Tool presetter DMG Microset ECO-210
FMB Pegasus semi-automatic band saw
Semi-automatic band saw for cuts from 0º to 60º right New in 200 Tape development: 4.120x34x1.1 mm. Belt speed: 16/120 m/min Total power: 3 kW Roller way: INCLUDED Automatic jaw
Technical Features of this Other Machine Tool
Fabricante
Rofin
Modelo
PowerLine Prime 15
New in 2017
Cabezal láser
 
Potencia del láser
Entre 15 y 20 kW
Longitud de onda
1064 mm.
Peso
Aprox. 10 kg
Flujo de aire
aprox 100 m3/h
Equipamiento
 
Ayuda de posicionamiento integrado
Expansor de Haz variable ( 1-4x)
Panel ITX integrado con interfaces standard y disco
Tres campos de marcado ajustables
Cabina CS-900
INCLUIDO
Extracción
INCLUIDO
Eje rotativo
INCLUIDO
Eje en altura
INCLUIDO
Detailed information of this Other Machine Tool
Second-hand PowerLine Prime 15 Laser Marking for sale.
It is a marking system from the manufacturer Rofin. Pumped by diodes, it is recommended for a wide variety of applications on metal and plastic surfaces. Given its low power consumption and the non-use of water for cooling, it is highly efficient.
The system is made up of 2 modules: the standard laser module and a configurable module that is where we will carry out the marking work.
For access to loading and unloading of the pieces, it has a manual door opening. A safety micro ensures that the door is closed before the marking cycle can begin. The start of laser marking is done from the start pedal or from the button panel, where the stop button is also included.
Are you interested in this used PowerLine Prime 15 Laser Marking machine?
Then do not hesitate and contact us. Call +34 976500624, write to sales@maquinariacolas.com or fill in the contact form. We will be happy to assist you.
ALL THE MACHINES ARE AVAILABLE SUBJECT TO PRIOR SALE
Technical specifications are not binding and may be modified without notice
Sold. Request information about this type of machinery