Bridge Type Milling Machine Correa FP 30/30 ATC
Technical Features of this Brige Type Milling Machine
| | |
| --- | --- |
| Table Surface | 3.000 X 1.250 mm |
| Distance Between Columns | 1.740 mm. |
| Longitudinal Traverse (X Axis) | 2.500 mm |
| Transversal Traverse (Y Axis) | 2.000 mm |
| Vertical Traverse (Z Axis) | 800 mm |
| Rapid Traverse X Axis | 15.000 mm/min |
| Rapid Traverse Y , Z Axis | 12.000 mm/min |
| Max. Working Feed | 7.500 mm/min |
| Taper | ISO-50 |
| Direct Exit Head Speed | 5.000 r.p.m. |
| Main Motor Power | 22 Kw. |
| Ranges | 2 Ranges |
| Coolant Through Tool. (12 Bar) | INCLUDED |
| Soluble Oil Lubricant Tank With Filter Paper + Magnetic | INCLUDED |
| External Electromandrel 18.000 rpm + Coolant | INCLUDED |
| Automatic Charger 30 Tools | INCLUDED |
| Piece Measure Probe RENISAW | INCLUDED |
| Carrying Load Table | 10.000 Kg. |
| Machine Weight | 25.500 Kg. |
| Control | HEIDENHAIN TNC-426 |
| Manufacture Year | 2.000 (DECEMBER) |
Detailed information of this Brige Type Milling Machine
Based on the fiablity concept, the used bridge type milling machine Correa FP 30/30 ATC with HEIDENHAIN TNC-426 can be found in an excellet status in the used machine tools warehouse that Maquinaria Colás owns in Zaragoza.  The bridge type milling machine Correa is reviewed and ready for inmediate inspection and delivery.
ALL THE MACHINES ARE AVAILABLE SUBJECT TO PRIOR SALE
Technical specifications are not binding and may be modified without notice
Other available Bridge and Gantry milling machines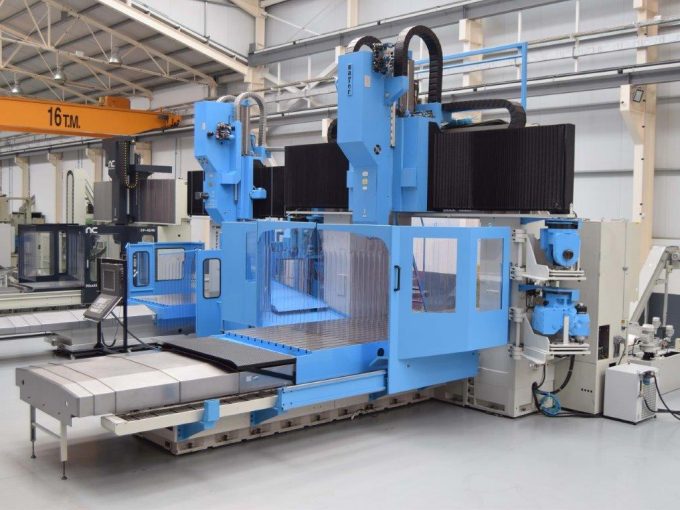 ZAYER KPCU6000 AR
High Performance Zayer Milling Machine New in 2003. CNC HEIDENHAIN TNC-530 Travels (X/Y/Z): 6000/3.550 + 873/1100 mm. Distance between columns: 2800 mm. Autoindex Head 45º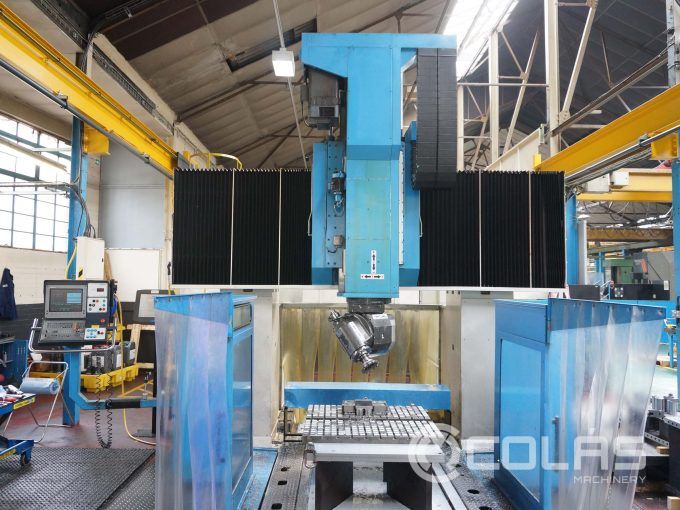 Used Correa FP40/30 Bridge Type Milling Machine
Used Correa FP40/30 ATC UDG Bridge Type milling machine. CNC Heidenhain TNC 426. Orthogonal Autoindex Head 2.5º/2.5º. Internal Coolant. ATC 10 Tools.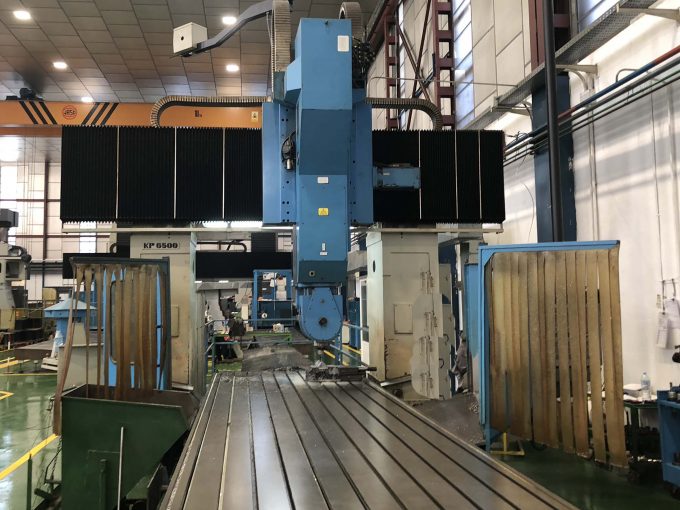 Used Zayer KP 6500-AR
High performance Zayer milling machine ( double column) New in1999. CNC FIDIA M2/MQG-B Direct output heard. Twist head 360.000 pos A and B bodies. Travels ( X/Y/Z): 6.20073.050/1.100 mm.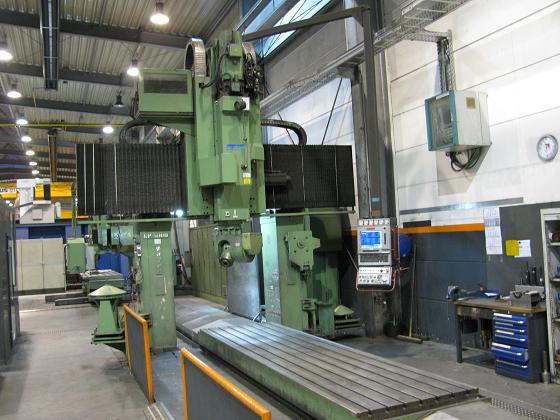 Bridge Type Milling Machine Zayer KP 5000
Table Surface:5.000 X 1200 mm. Travels: (X/Y/Z):4.710/2.560/1.100 mm. Distance between shoulders:1.800 mm. 3 Heads (direct exit, automatic 4º and 5º axis, extended). Automatic head change.
Solicitar información sobre maquinaria de este tipo