KENT KGS 84MS1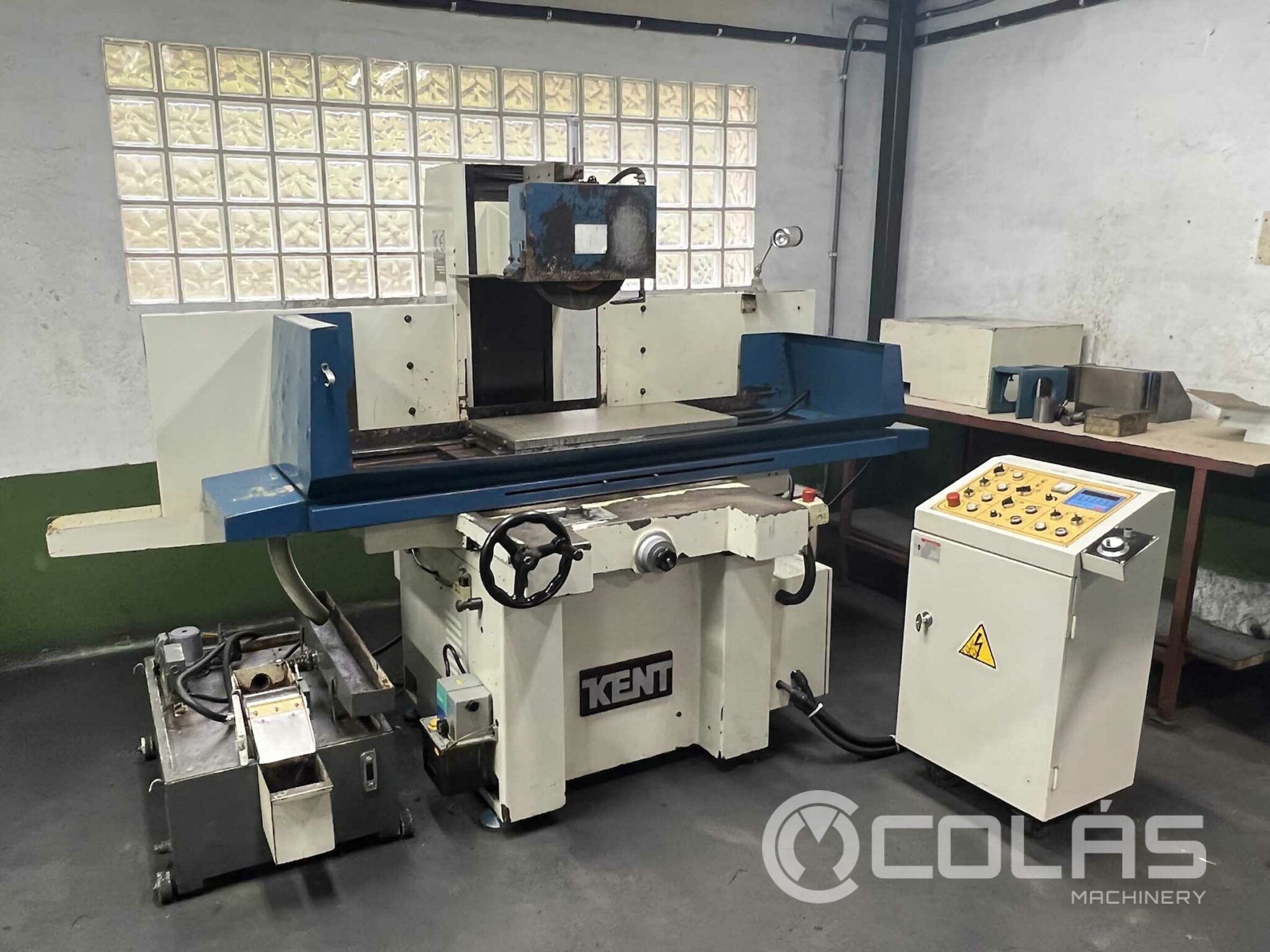 Request information on similar machines
Technical Features of this Grinding Machine
Manufacturer
KENT
Model
KGS 84 MSI
New in
2001
Travels (X/Y/Z)
920/450/400 mm.
Max weight allowed on table
700 kg
Grinding wheel dimension
Ø350 x 20 x 127 mm
Ø350 x 40 x 127 mm
Head speed 1.450 rpm
Total power
9 kW
Hydraulic unit power
0.75 kW
Total power
3.20 kW
Electromagnetic chuck
INCLUDED
Surface of electromagnetic chuck
800 x 400 mm.
INCLUDED
Diamond tool for grinding wheel
INCLUDED
Automatic vertical movement
INCLUDED
Coolant pump with magnetic separator
INCLUDED
Gringing wheel balancing tool
INCLUDED
Accessories
INCLUDED
Portable handwheel
INCLUDED
Machine dimensions
3.600 x 2.750 x 1.880 mm.
Machine weight
2.800 kg.
Detailed information of this Grinding Machine
ALL THE MACHINES ARE AVAILABLE SUBJECT TO PRIOR SALE
Technical specifications are not binding and may be modified without notice
Sold. Request information about this type of machinery