GEMINIS GHT4 G2 700 x 4000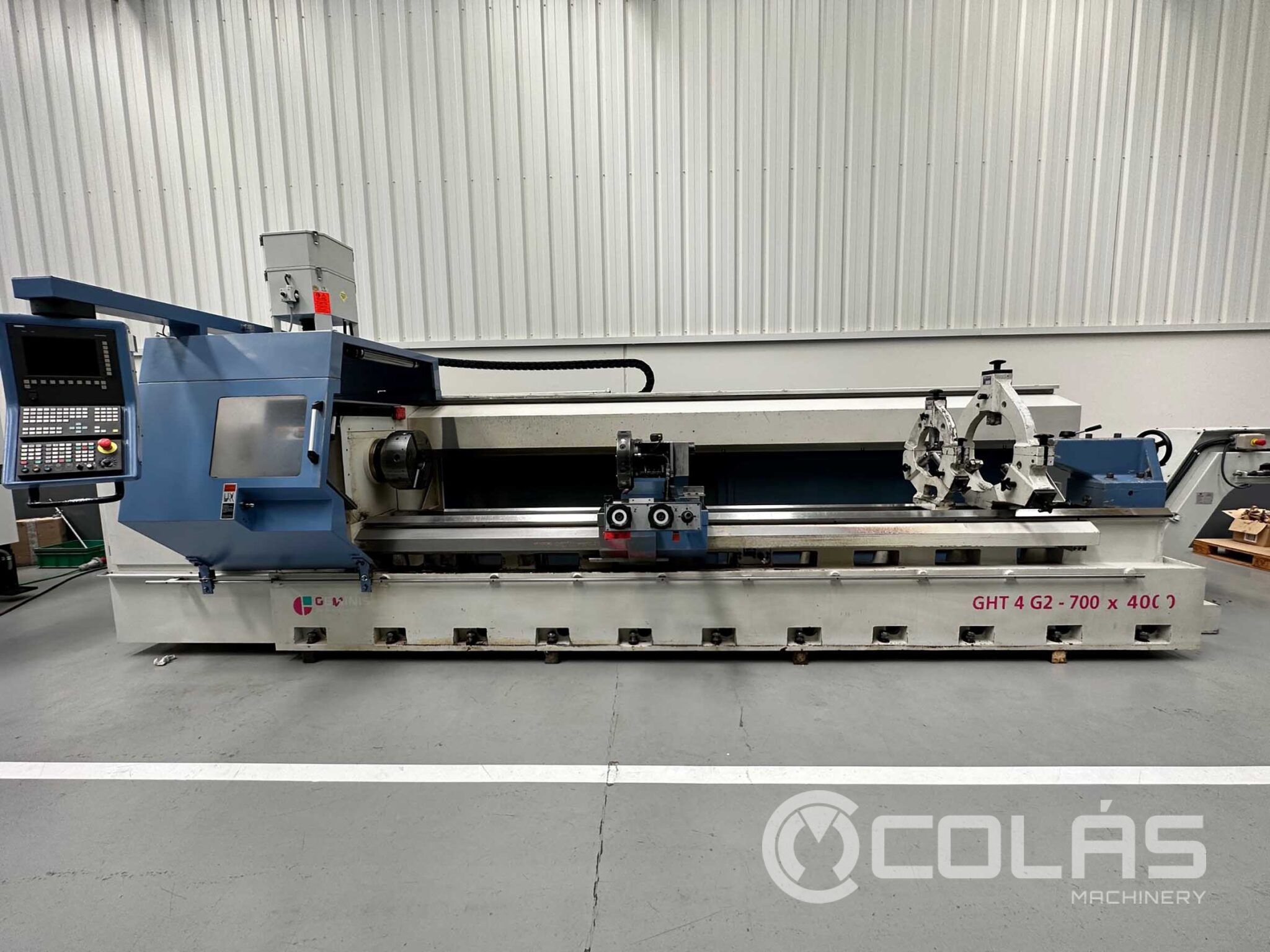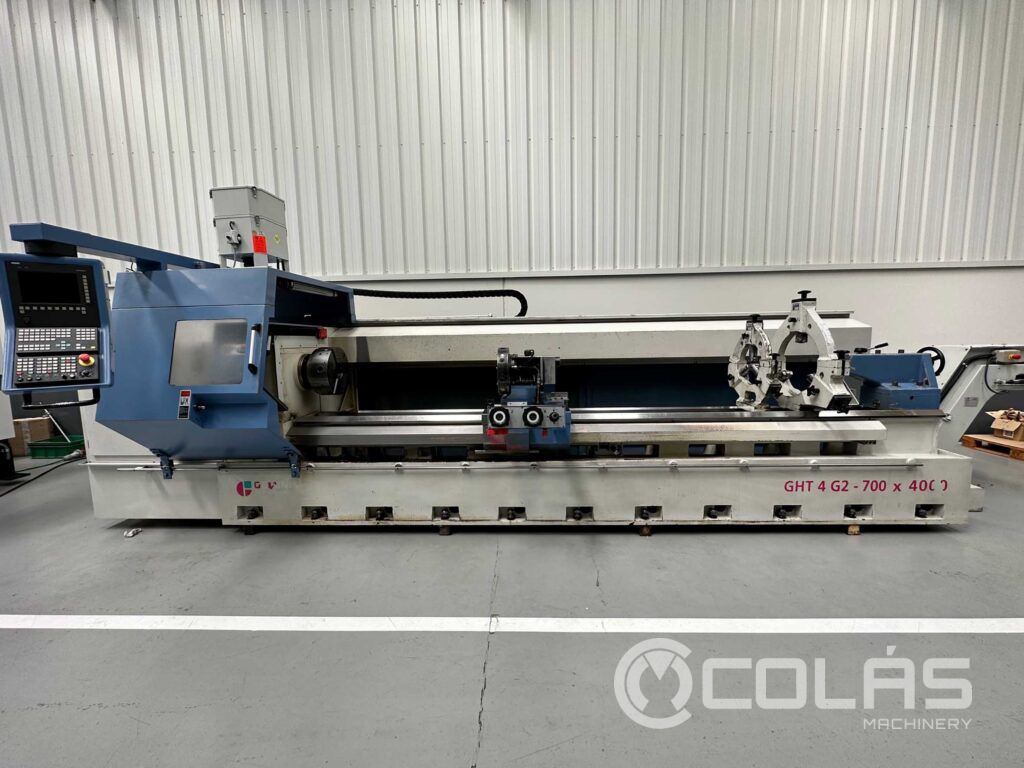 Request information on similar machines
Other available CNC Lathes
Technical Features of this Second Hand CNC Lathe
| | |
| --- | --- |
| Manufacturer | GEMINIS |
| Model | GHT-4 G2 700 x 4000 |
| Year | 2006 |
| CNC | Siemens 810 D |
| Capacities | |
| Max. Swing Over Bed Max. | 700 mm. |
| Max Swing Over Cross Slide | 470 mm. |
| Distance between Centres | 4.000 mm. |
| Center height from flat guide | 366 mm. |
| Travels and feeds | |
| Longitudinal travel | 650 mm. |
| Width of cross carriage | 260 mm. |
| Cross carriage travel | 400 mm. |
| Rapid Feed X/Z Axis | 8 m/min |
| Main Spindle | 104 mm. |
| Spindle nose | DIN-55027-11 |
| Front bearing diameter | 150 mm. |
| Turning Speed | 0-1600 |
| Spindle Automatic Ranges | 2 |
| Main spindle power S1/S6 | 17/20,5 kW |
| Main spindle power S1/S6 | 1.590/1.920 Nm. |
| Bed | |
| Bed width | 430 mm. |
| Height up to flat guide | 775 mm. |
| Turret | |
| Type | SAUTER–Disco VDI 50 |
| Turret Stations | 8 Pos-Automática. |
| Tailstock | |
| Tailstock Quill diameter | 100 mm |
| Tailstock Quill travel | 200 mm |
| Tailstock Quill taper | Morse 6 |
| Max weight allowed | |
| Between centers | 2.560 kg |
| With one steady rest | 3.200 kg |
| With two steady rests | 4.000 kg. |
| Extra equipment | |
| 3 Jaw Chuck | SMW AUTOBLOCK – Ø 400 |
| Fast Jaw change system | INCLUDED |
| Chuck protection | INCLUDED |
| Chip conveyor | INCLUDED |
| Direct rules in X brand heidenhain | INCLUDED |
| Centralized automatic greasing system | INCLUDED |
| Fix SteadyRest 50/320 | INCLUDED |
| Fix SteadyRest 200/500 | INCLUDED |
| Electrical cabinet coolant | INCLUDED |
| Machine weight | 6.500 kg |
| Machine Dimensions | 6.600 x 2.300 mm |
Detailed information of this Second Hand CNC Lathe
Used GEMINIS GHT4 G2 700 x 4000 CNC lathe for sale at our secod hand machinery shop  in Zaragoza.
It has been revised and it's ready for immediate delivery. It can be seen under power at your convenience
Do you want to buy a 4 meter GEMINIS lathe with 700 swing?
Plese do not hesitate and contact us. Whether you just want to receive a free quote or to come and see the machine in operation, we'll be happy to help. Call +34 976 500624, write an email to sales@maquinariacolas.com or fill in the contact form.
ALL THE MACHINES ARE AVAILABLE SUBJECT TO PRIOR SALE
Technical specifications are not binding and may be modified without notice
Sold. Request information about this type of machinery